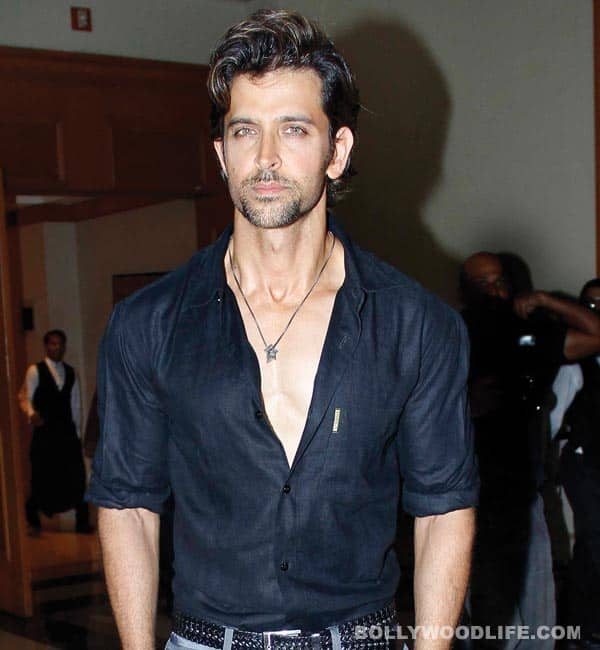 The honey-eyed actor is currently shooting for his film Bang Bang and we hear he travels with a fleet of three cars. Is Hrithik obsessed with his automobiles? Not really…
Hrithik Roshan recently filed for a divorce and must be going through an emotional turmoil. In fact, the talented actor is physically drained too courtesy his not-so-great health. But Duggu is a thorough professional and isn't letting any of this affect his work. The reason why Hrithik travels with a fleet of three cars while going to shooting location of Bang Bang is coz his back pain has got so worse that he can't sit in one position or even in the same kind of seat for too long. And therefore he travels in three different cars. In that case, we are super impressed with this onscreen superhero and his determination.
"Hrithik Roshan is often in excruciating pain. He can't sit in one position or even in one kind of seat for more than half an hour. Hrithik has to keep changing his seating position. He cannot travel in the same car for a long duration. He therefore travels with a fleet three cars all speeding bumper-to-bumper. He gets out of one car after a while, gets into another car and then gets into the third one to make sure his back is not subjected to an identical seating position for too long," a source from the sets of Bang Bang told an entertainment portal.
Also, reports have been doing the rounds that Hrithik and Katrina Kaif starrer won't release on October 2 as the makers are far from completing the action thriller. With Jr Roshan's health issues, it will be tougher to stick to the deadline, hai na? However, the source added, "But he (Hrithik) will make it. It's a commitment he has made. Hrithik's back problem is at its worst right now. But he isn't giving up. He's a fighter. The film has complicated action scenes. And he's sailing through them. Seeing him in Bang Bang, the audience won't be able to guess that Hrithik was in too much pain off camera to even travel in one car for long stretches of time."