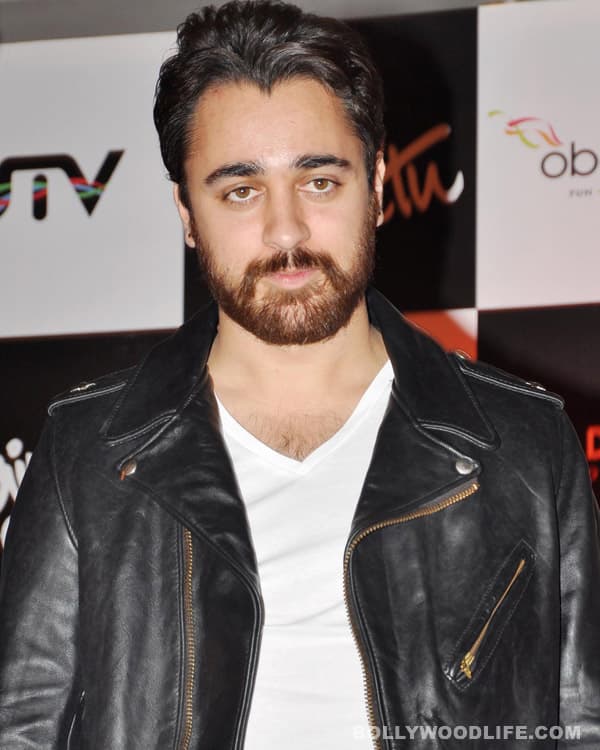 The Gori Tere Pyaar Mein actor has decided to remain apolitical as the Indian political scene holds no hope for him. Read on to find out…
Twitter has been buzzing since morning with tweets from actors who "got inked" for the nation. Actors like Farhaan Akhtar were so devoted to the subject of voting that they skipped IIFA for a day. But there is one actor who though sensitive to political issues, feels pessimistic about this election season. We are talking about Imran Khan who feature for an AIB sketch last year, voicing the plight of homosexuality.
Neither ignorance not indolence is the reason why Imran Khan won't vote, it is lack of hope from the ruling government. The Luck actor feels that irrespective of which political party wins this year, no significant change would be brought about at the ground level. Being a US citizen, Imran cannot vote in India but he said that given the opportunity he would press the NOTA (None of The Above) button because none of the contesting candidates fill him with optimism.
Though he cannot vote, Imran feels like any responsible citizen of this country. He wished for certain changes in the democracy concerning education and poverty. He said, "Education is the basic need of the hour. Second is bridging the gap between rich and poor. In Mumbai on one hand, you have a high rise and just next to it you have the slums. Such inequality and discrepancy that co-exists should be removed."
Unlike Imran who has a gloomy opinion on elections, we are rooting for these elections to bring about a positive change for the country. The future can't be so bleak Imran, have some hope!