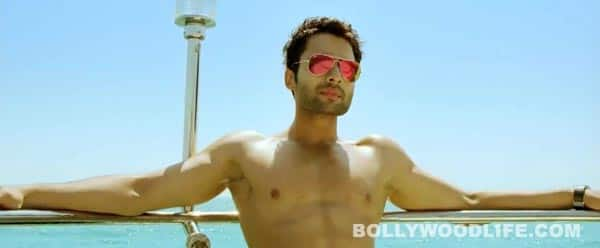 The Ajab Gazabb Love actor wants a few commercial hits under his belt so that filmmakers will give him his due
With Ajab Gazabb Love, newbie actor Jackky Bhagnani will be three films old. But each of his movies has been produced by his doting dad Vashu Bhagnani. Jackky's first two films were college capers and his latest is a rom-com, in which he is romancing hottie Nidhi Subbaiah. It seems that other than Daddy dearest, nobody has any offers for Jackky, which is why he is so keen on being part of a commercial hit. As one of the younger actors in B-town Jackky wanted to star in a few more college capers before he graduated to rom-coms, but Bhagnani Sr thought it was the right time for him to act in one.
In a recent interview Jackky said, "I wasn't too sure if I wanted to do Ajab Gazabb Love. I told Dad about it and shared my apprehension if it would be a good idea to do this film. However, he found the film's script really sweet. He also told me one important thing – that as an actor you are taken seriously after you have done a commercial film. Ajab Gazabb Love was one such film that had all the ingredients to carry good mass appeal and it is entirely due to Dad and Sanjay (Gadhvi) sir's gut feel that I went ahead and did it."
Our resident film critic certainly didn't like Ajab Gazabb Love, so perhaps Jackky should go back to doing college capers till he is actually ready for the next level.