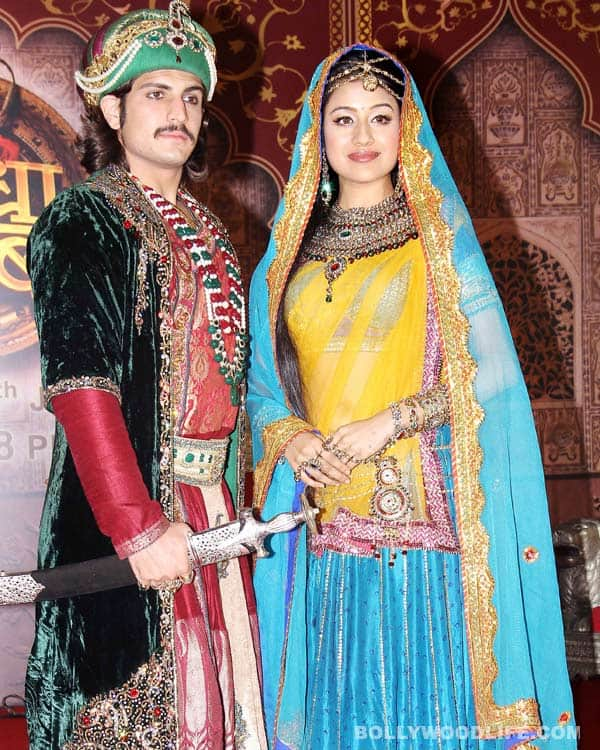 It's still unclear if it's the periodic soap or Ekta Kapoor who is surrounded by controversies
The period drama has been getting huge TRPs mainly for the dramatic and romantic angle. The story of Akbar (Rajat Tokas) and his wife Jodha (Paridhi Sharma) goes through four stages of romanceFirst it was the angst between the couple; soon the show will concentrate on their friendship, then passion and finally love. While we love all the drama and coochie-coo onscreen, there's lot more happening off screen.
Ekta Kapoor says that no matter how hard she tries, controversies just keep following her. "I have done everything in my power in the last six months to avoid controversy but it still follows me." If rumours are to be believed, a lot has transpired on the sets of Jodha Akbar and in the Zee office in the last six months.
Initially, it was the Akhil Bharatiya Kshatriya Mahasabha who had problems with the storyline of the show. They claimed that Jodha was never Akbar's wife and the portrayal of the emperor's character is incorrect. When they got no response from the makers of the channel, the protestors protestors were pelting stones on the Zee office and even broke glasses. When we asked the Zee TV Content Head, Ajay Bhalwankar, he said, "It's true there were issues, but they have all been dealt with. We sat down and spoke to them. After a discussion they understood our point of view and vice versa. We made a few changes to the story but not much."
Just when that problem was taken care of, we now hear of a mass walkout from the sets of the show. It seems about 90 people from the crew walked out of Jodha Akbar. Ekta said, "I never threw anyone out, they all left on their own accord. There was no reason behind it. They left 'coz they did not want to work. I only support the right. I won't throw 90 people out and put them out of jobs". Whether the producer tells us the reason, we know there is no smoke without a fire.
Seems like this is just the beginning for the soap queen and there is a lot more to come. Controversies or no controversies, Ekta knows how to keep her audience engaged. Let's hope it sticks to twists, turns and controversies onscreen; at least for her sake.