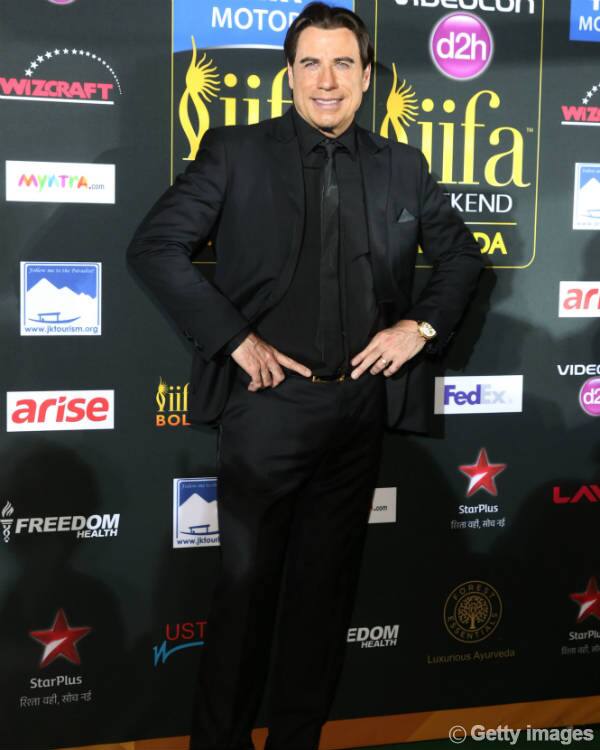 skip advertisement
American actor John Travolta on Saturday said he is a big fan of Hindi films and has recently watched Deepika and Ranveer Singh's Ram-Leela
"I liked Slumdog Millionaire which wasn't a Bollywood film but somewhat reflects India. I recently even saw Ram-Leela…
I find Hindi films very original and full of life; they capture your attention and have universal themes, so yes I am a big fan of Hindi films," said Travolta at the International Indian Film Academy Awards (IIFA) 2014.
He said that Bollywood's influence was felt more widely and that musicals in Hollywood were rare. "Anil Kapoor and Aamir Khan are among few actors I've interacted with. I think Bollywood actors have an amazing script sense. I'm confident that they can help develop the connection between the two industries," he added.
"I think Bollywood has no inhibitions and that reflects in their movies. It'll be great to watch the same in Hollywood films. The video Exotic was beautiful. Priyanka Chopra and Pitbull were amazing and that exemplified what should be. I've always felt acting, song and dance should go in sync. I've always been more satisfied doing both. I wish people get more excited about musicals," he said.
When asked whom would he like to work with in Bollywood, John said, "I liked the girl (Deepika Padukone) in Ram-Leela. She is amazing. She is great… I've also watched 3 Idiots, Lagaan and Krishh."
Explaining the difference between award ceremonies in the West and in India, he said: "I think an award like IIFA has a lot of credibility. In the West we have several award ceremonies, and each claims to be bigger than the other. But this ceremony of Bollywood is recognised internationally. I'm happy to be a part of the grand celebration this year and hope we continue to build good connections and keep making good movies."
The 15th Videocon D2H IIFA Weekend kicked off in Tampa Bay, Florida on April 23. The event came to an end on Saturday evening.