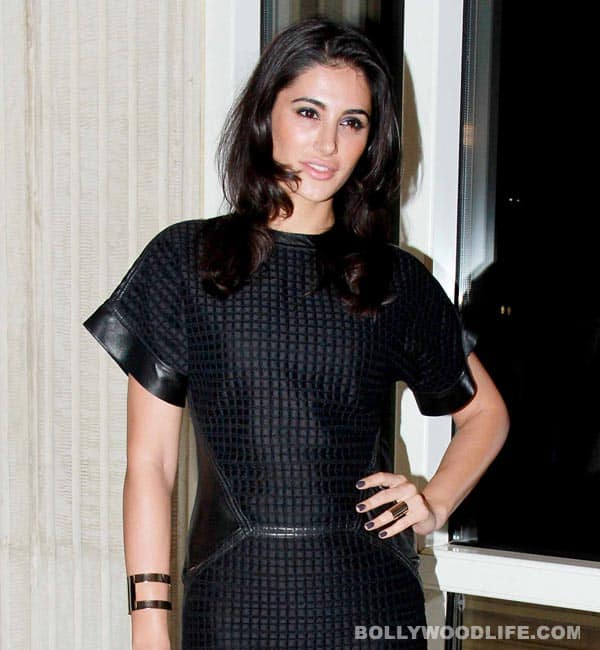 The Rockstar babe says that she likes her Madras Cafe co-star better than the Rockstar and for what reasons. We listened in, smiling….
Nargis Fakhri, who romanced Ranbir Kapoor in a dream debut in Rockstar, finds her Madras Café co-star John Abraham much hotter than RK. Though she claims that it was good to work with both of them, she feels safer around John… Hold thy horses, listen in to this. The foreign import said, "John is hotter. They are both handsome guys, but my preference would be John. He's stronger and rough looking. He looks like he'll protect you. We women want to know our men can be protective and fight the bad guys." What do you say to that, Ranbir! The gal added, "They both are lovely people and for me it's personality that wins me over." Awww! An added after-statement to stay in RK's good books, perhaps?
So on being asked if she's looking for a macho man for herself, the pretty damsel said, "There should be a balance— may be appear macho, but be a classy and a respectable man. Sometimes machoness is not so nice. I haven't found anyone yet but one day God will send." We hope she finds her Mr Right soon…
In the past, Nargis has been linked with Ranbir, Shahid Kapoor, Ness Wadia and most recently, Uday Chopra – in fact, many believe that she will become a Chopra clan ki bahu, sooner rather than later. She explained, "I have been linked to everybody and their mother. When you are trying to make friends, they put in the papers that you are dating. Personally, I wish people would allow us to just have friends!"
And she means friends, people… not 'good friends'!