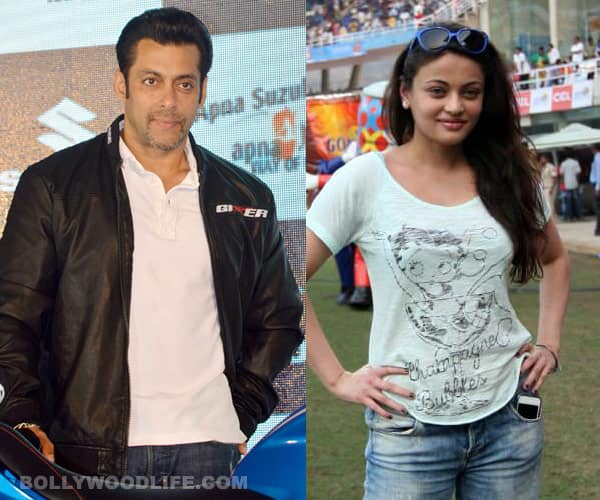 Is Salman Khan planning to re-launch his Lucky heroine?
Salman Khan had introduced to Bollywood Sneha Ullal, who strikingly resembled none other than the Jai Ho star's ex-lover Aishwarya Rai (now Bachchan). While Ms Ullal debuted opposite Salman Khan in Lucky, she didn't really make an impact with her first film and followed her acting stint down south. However it looks like Sallu's find is ready for her second innings in B-town and with the Dabangg for guidance looks like she will soon make to one of the Hindi film posters. Sneha in an interview to PTI did confirm that the Dabangg Khan was backing her comeback,  "After my debut film Lucky -No Time for Love I and Salman have been in touch. I was too naive when I did that film. Now that I have done couple of films in South, I am ready to come back here. Its lately that he (Salman) has been guiding me for it (comeback)"
That's not it, the Kick actor's calendar is full hence it's not surprising that like Elli Avram Ms Ullal will have to play the waiting game before bagging a film opposite the Wanted hero. But Sneha had his advice, "As of now, there are no film offers from Salman. He says it's important to look appealing in showbiz. He has given me a gym regime to follow and learn belly dancing. He has always pushed me to do better work and I really look up to him."
Looks like, Sallu now wants Sneha to emulate Katrina Kaif's sexy moves from Ek Tha Tiger. What an idea Sallu – get Aishwarya look-alike to dance to Kat's Mashallah?
BollywooodLifers, would you like to see Sneha Ullal back in Bollywood sizzling in a belly dance number opposite Salman Khan?
(With inputs from PTI)