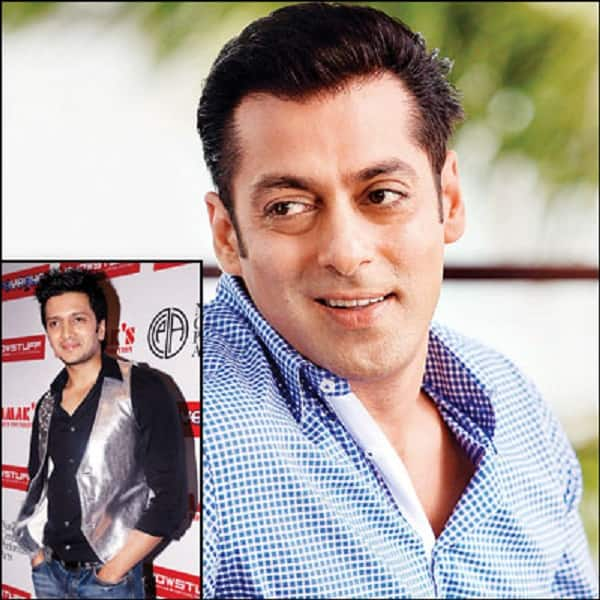 According to the latest khabar, Riteish's Marathi movie Yellow has touched a chord with Sallu miyaan
Salman Khan has talked to Riteish Deshmukh about remaking his Marathi film Yellow in Hindi.
The trailer of Riteish's next Marathi venture Yellow has garnered appreciation from media and viewers alike, since it first came out. And now it has caught the notice of Salman Khan, who is so impressed with it that he wants to remake the film in Hindi under his banner Being Human Productions.
Says a source, "Riteish showed the trailer of Yellow to Khan and it touched a chord with him because of the sensitive nature of the film." Yellow is about special children with different learning concept.
When Salman Khan failed to honour his commitment…
Adds the source, "Salman told Riteish that he would like to see the film once it is ready and expressed his desire to make it in Hindi for his banner." The star loved the promo so much that he even tweeted about the movie.
The insider continues, "Salman, who is known for action films, wants to make films that launches newcomers and movies with social message for his home production. He congratulated Riteish for making a film like Yellow and added that such films should also be made in Hindi, so that a wider audience can see it."
What is Akshay Kumar and Salman Khan's special song in Fugly all about? View pic!
The actor is also keen to watch Riteish's first Marathi venture Balak Palak, which released last year. The film tackled the sensitive issue of sex education among teenagers."
About Yellow
It revolves around a couple (Mrinal Kulkarni and Manoj Joshi) who are the parents of a special child. But life gets better for the girl because of her love for swimming when she meets her swimming coach (Upendra Limaye).
Story text and image courtesy DNA