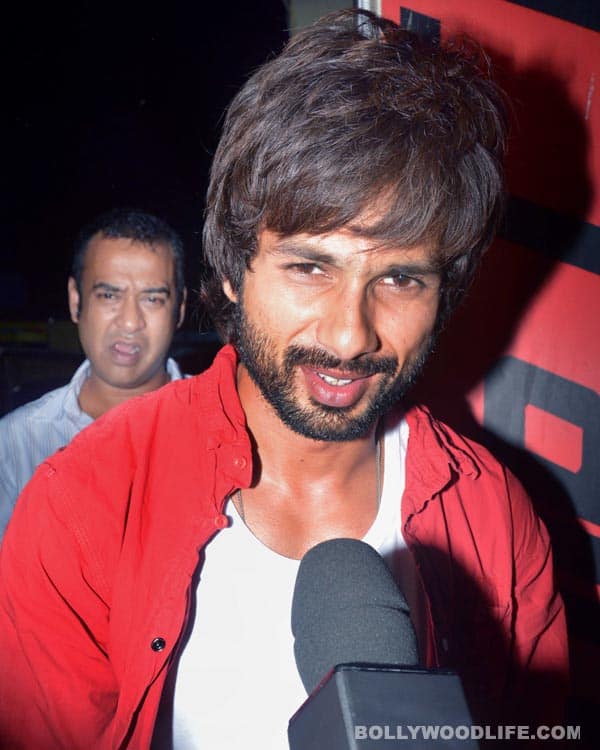 The actor was recently spotted with an unkempt beard and ruffled hair
Shahid Kapoor has been so busy shooting for Prabhu Deva's Rambo Rajkumar of late that he literally disappeared from B-town's social circuit. Finally he did surface last evening at a suburban multiplex, but turned up there looking like a different person altogether. While the actor will be seen showing off his sculpted body, muscles-sushles et al and throwing some solid punches in RR, he seemed quite out of sorts during this outing.
Clad in shorts, vest and a shirt, the actor looked all set for a splosh through the rain. But what's with the unkempt frizzy beard and the ruffled hair? Birdies chirp that this is his look for RR. We do like you in a toughie avatar, Shahid, but this makes you look more like Devdas! Either that, or apna Shahid is really tired and worn out after doing heavy duty action sequences for RR. What do you think?