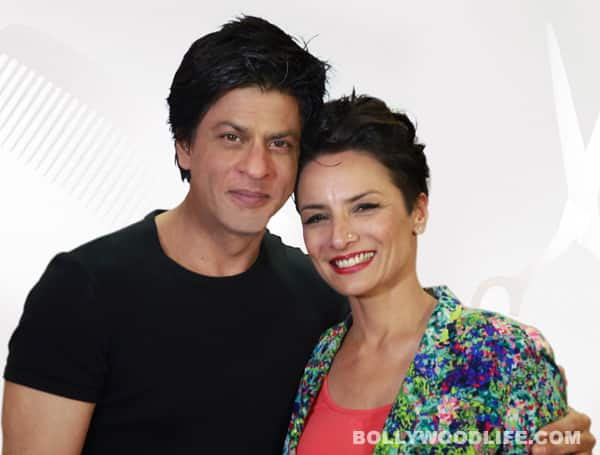 The Baadshah and his B-town friends will make guest appearances on the makeover show
Celebrity hairstylist Adhuna Akhtar is coming up with Be Blunt with Adhuna Akhtar, a new TV show that will give young girls elaborate makeovers. And that's not all. They will also get to meet their favourite actors! We hear that Shahrukh Khan has given his nod to be a part of the show. He won't be getting his hair cut, but he'll definitely give the girl of the day a few tips on handling her new look.
Adhuna has also roped in her husband Farhan Akhtar, and friends Abhay Deol, Chitrangda Singh, Preity Zinta and Arjun Rampal to make the girls' dreams come true. Adhuna's brother Osh Bhabani will be an integral part of the team. The hair lady claims that Be Blunt… is just a "natural extension"of who she is. Hopefully that means we can forget other bland reality shows and tune in for some real fun!