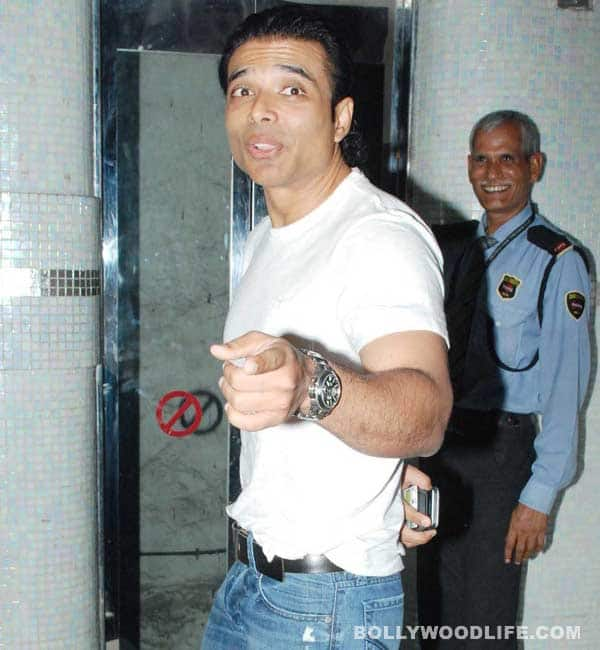 There's no denying the fact that the commercial success (and strictly that) of his movie Dhoom:3 is maddening, but we don't know why does the Chopra scion wants to stay mad forever!
Uday Chopra is riding high on the success of Dhoom:3! And looks like so besotted is the lad with the boost he's got after tasting the Rs 300 crore success that he refuses to ditch the high Wethinks. And  in that maddening stupor, Uday has declared his wish list err.. his New Year resolutions on Twitter. Take a look what Uday's desires are.
1) Gain a super power (read to be able to act or direct at least one movie to make bro Aditya Chopra proud of his lil brother)
2) Grow 1 foot in height ( Even Uday's Dhoom; 3 co-star must have been wishing for that for years now, ultimately he gave up and started wearing high boots to match up Katrina's long frame in the movie)
3) Become invisible to Airport Security
4) Glow in the dark
And lastly…we wonder why the already full hardy Ali wants to declare that his grey cells are ever degenerating…in short…the actor wants to….
5) Stay Mad
Now browsing through this wish list we are certain that the first four are definitely achievable if Uday wishes to come back to this planet in his next births, having said that the last wish will come true even if he had not asked for it! wink-wink!