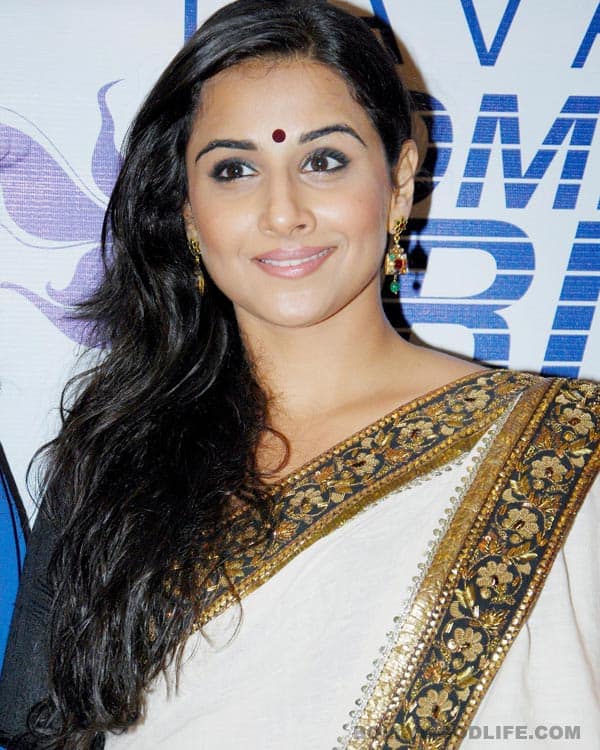 When the actor piled on the pounds for The Dirty Picture, she had a valid reason to do so. But now it seems like Vidya has developed a long-term affair with her well-rounded self
It's not like Vidya Balan isn't doing any new movies in the near future. In fact, we hear that the lady is gearing up to pair with Emraan Hashmi in Ghanchakkar. And we also have been told that she has replaced Mallika Sherawat in the sequel to Pyaar Ke Side Effects. Whoa!
But it doesn't look like Vidya has any intentions of portraying herself as a shapely actor, like her contemporaries in mainstream Indian cinema. Why, after TDP Vidya was seen wandering all over Kolkata and elsewhere with a fake belly as part of the PR for the film. But while that get-up managed to take the focus away from the Lady Khan's weight, we wonder if her upcoming movies are also being made keeping Vidya's rounded figure in the…err…picture.
But even if that's the case, isn't Vidya going overboard with it? 'Coz a look at her wearing that black Masaba sari with a gold border and motifs at IIFA in Singapore actually made us flinch. Could she actually qualify as Emraan's love-interest in their forthcoming movie? Wethink definitely not.
Also, Vidya has been roped in to play the role of a hot housewife in the sequel to Pyaar Ke Side Effects. And while we don't doubt that Balan has all the oomph to seduce us with her looks and her eyes, we fear that the double helping of extra inches around her waist and elsewhere might mar her performance as a seductress. Don't you think so, BollywoodLifers?