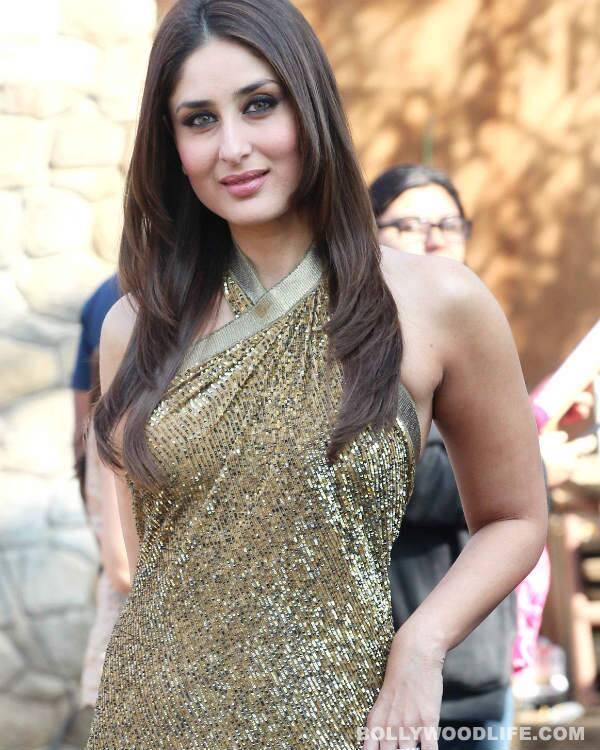 Bebo has given quite a few quotes in the last few days…
Something's up with Kareena Kapoor. Either she has entirely let go of all worldly decorum that calls for couching one's language or she has been taking private tuitions from Kamaal R Khan on "How to make attention-seeking statements for the heck of it!" She has given us a string of quotes in the recent past and her latest one is "I have always said that I have been slightly mad."
The entire Shuddhi controversy brought Kareena back from the dead as prior to that nobody was caring much about her career. She made it to the news by turning down Shuddhi and went on to strategically give quotes that would keep her in the lime-light. She was quoted saying, "Will Salman be part of Shuddhi? It is all created by you all (media). Shuddhi is shelved. Karan is working on The Warrior remake I think with Siddharth Malhotra and Akshay Kumar… this is what Karan said. It (shooting) will start in August," Yep she went ahead and took the libery to comment on a project she is not even a part of!
A little birdie told us how Kareena didn't even shy away from bitching about Alia Bhatt who idolises her and was heard saying that she doesn't like to be compared to the Humpty Sharma Ki Dulhania actor. That too after pouting for a selfie with her at the airport! Such double standards! Perhaps the insecurity of not being the most popular actor in the industry anymore has made Bebo bitter and pushed her to make statements like," I think I am the most commercial heroine" and ""I don' t think like a typical actor!" and also, "I don't have anything to prove to anyone right now."
She also repeatedly bragged about playing a prostitute onscreen for some strange reason and said, " I was 21 when I played the role of a prostitute in Chameli and then again played it in Talaash." thus trying desperately to establish that she is a bold actor. But it doesn't seem like she is getting many offers as she hardly has any interesting projects in her kitty. Shuddhi could have been great for her career but Bebo thought it wiser to turn down Karan Johar's dream project.
About her absence from social media Kareena says, "I don't understand what's Twitter, Facebook, Instagram!" Considering that Bebo is famously known as the most vain Gossip Queen of B-Town, her concept of not understanding social networking sounds like an outrageous lie to us. Perhaps she is threatened by the humongous fan following of the younger crop of actors, who can tell?
We can see through her obvious attempts at salvaging what is left of her popularity by slurring other successful actors and making bizarre statement without a care in the world. Well Bebo, we just hope that your attention-hogging antics actually do you some good otherwise we wouldn't be left with much of a choice but to agree with you on about you being mad.