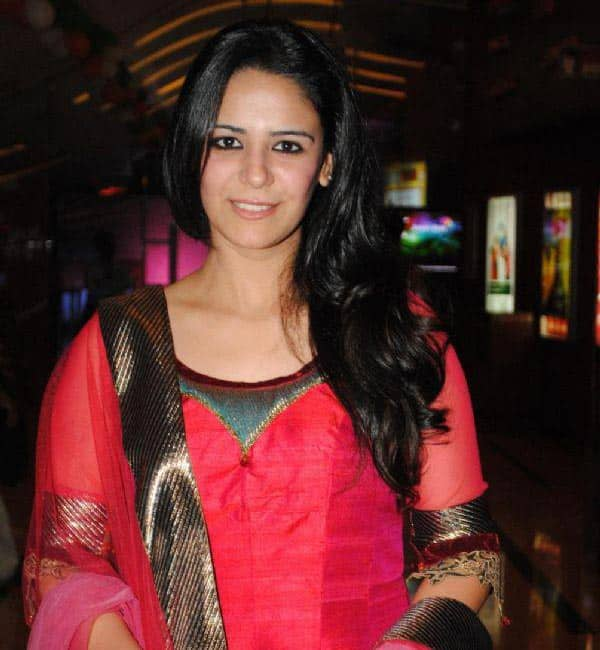 After all that has gone awry in her career, we cannot help but feel bad for Vidyut Jamwal's ex-girlfriend.
After a year long hiatus Mona Singh is back on television as a host for Sony TV's Entertainment Ke Liye Kuch Bhi Karega. The 3 Idiots actor has been in the news for all the wrong reasons off late. First the doctored MMS scandal that nearly ruined her career and then her break-up with the Force actor Vidyut Jamwal which was allegedly brought about by the MMS scandal.
But Mona Singh seems to be keeping her chin up and is claiming to be happy with her small comeback on the small screen. "Yes, I am back and how! I am loving it. People were asking me why haven't you been anchoring any show from the past few years? Where is Entertainment Ke Liye Kuch Bhi Karega? And what are you up to? It feels good to be missed and finally after four years we are back with Entertainment Ke Liye…"
But doesn't Mona miss doing daily soaps on television? Or is it that no good roles are coming by her way? Perhaps she isn't lucky like Sakshi Tanwar who made a remarkable television comeback with Bade Achhe Lagte Hain after having done Kahaani Ghar Ghar Ki in her prime. Mona's Jassi Jaisi Koi Nahi made her hugely famous in every household and her comeback in Kya Hua Tera Vadaa was lauded by the audience at the beginning. But the show closed down and with it Mona's telly soap career, or so it seems. Mona certainly has an entirely different reason for keeping away from televisions soaps as she says, "This show (Entertainment Ke Liye… allows me to play me and not a character. I am not playing a bahu, who is crying in every scene. We all here are free spirited people. We get to be free, we get to be mad and that is the best part about the show." Well, we have our doubts about Mona's allegedly voluntary distance from the world of telly dramas.
Currently all Mona has is this season's Entertainment Ke Liye… which she will be co-anchoring with comedian and actor Krushna Abhishek unlike previous seasons which had Vishal Malhotra as Mona's co-host. But it seems like Mona prefers her new co-host as against Vishal, who will now be seen hosting Zee TV's Cinestars Ki Khoj. Her opinion on Krushna as a co-host was as follows, "As we all know, Krushna is funny, witty; in short he is mad and that is what the show requires as the judges on the show also share the same madness and are also witty."