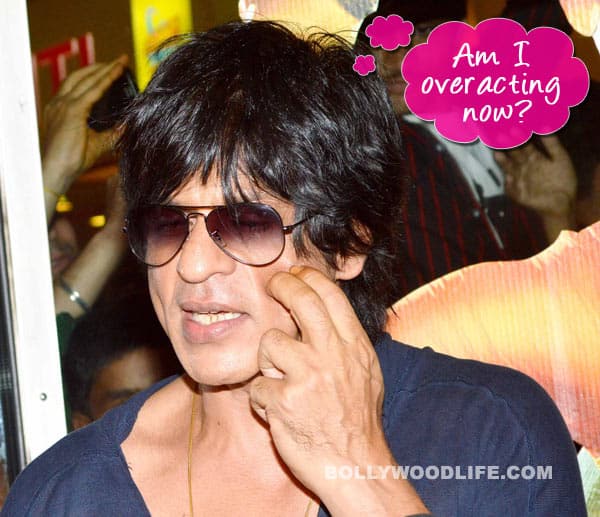 Believe it or not, the ever-so-pompous King Khan seems to have found his modest streak – he says that he doesn't know how he reached the top and achieved unbelievable success
Shahrukh Khan is always quick with words, witty and almost always less than modest. The 48-year-old doesn't shy away from talking about his achievements and his incredible popularity. But it seems as if the commercial success of Chennai Express – and the outrageously bad reviews the movie garnered – has mellowed the King Khan. "I believe in sharing. I believing in making people happy. I never question my directors. I just play my part and I make it work," said SRK in a recent interview.
For someone who has worked in over 60 films over the span of two decades, what keeps SRK excited? "Those who reach the pinnacle, those who achieve success, they themselves don't know how they have reached there. So you cannot take credit for your success after achieving it. In fact, you can't make your kids or your friends learn how to become equally successful, because you yourself don't know how you got there in the first place. The only thing I believe in is to just do it, without analysing and calculating too much about it in your head," explained Shahrukh.
Now doesn't that sound kinda humble for a man who has always believed in living his life on his own terms and achieving what he wanted to – and in talking about it with no false modesty or pretension? You tell us: has King Khan mellowed with age and super-success, or is he simply being philosophical?