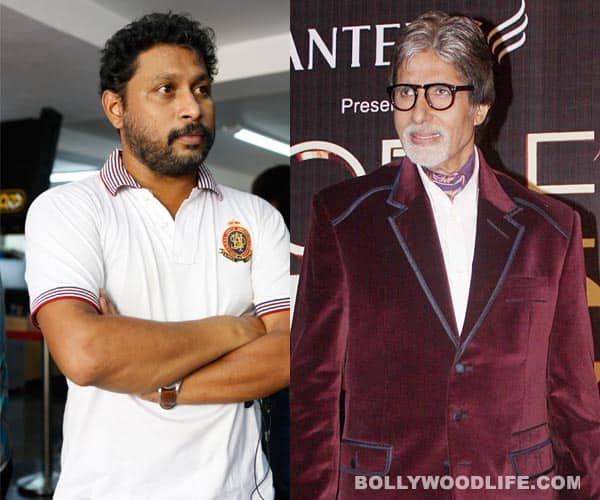 Shoojit Sircar is angry with the producers since his film with Big B has been on hold for four years now!
Despite having a megastar like Amitabh Bachchan in Shoebite, the movie hasn't seen the light of day even after four years thanks to the producers. Shoojit Sircar is miffed with UTV Motion Pictures for not ensuring the release of their film Shoebite and says the way they have treated the film it's an insult to the superstar.
While Mr Sircar has been trying his best to make sure the film releases after all these years, his plea seems to have fallen on deaf ears, as there's no support from the film's producers. When we quizzed the otherwise calm Vicky Donor director about Shoebite's release, he said, "I have not given up on Shoebite. But I am angry with UTV Disney and I keep talking to Ronnie Screwvala about the way they have handled the film. I feel its disrespect to Mr Bachchan. I respect him so much, and this was the first film he was doing for UTV. I think it's an insult to Amitabh Bachchan and the whole creative crew. If you take up a film, you need to make sure that it releases or else don't take it up the project in the first place."
While we really do empathise with the filmmaker; we wonder why an Amitabh Bachchan film goes through the same grind like any other B-town struggler. Will Big B ever collaborate with UTV in future after what's happened in the past? Well, only time can answer this. As for Shoojit, we hope he manages to get a release date for Shoebite!