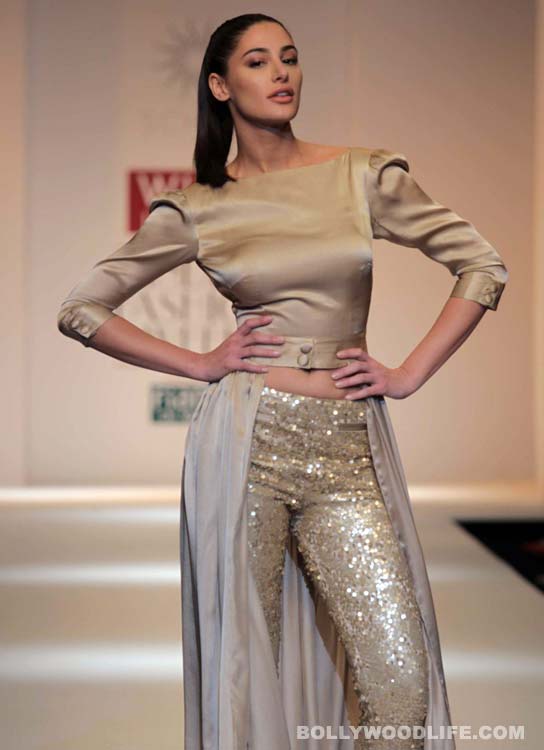 There was a buzz about Nargis being cast in Nikhil Advani's next but it turned out to be just a rumour
According to the script of Rockstar, Nargis Fakhri was supposed to be the reason for Jordan's existence. But onscreen, Nargis just couldn't get her act right, and received a lot of flak from the audience and the critics. Just before the film hit the screens, there was a great buzz about the girl and producers were all set to line up outside Nargis' house to sign her for their forthcoming movies. But it looks like they just turned around and vanished once her debut film released.
Nargis didn't just sit there twiddling her thumbs though. She managed to keep herself busy with a few endorsements. The actor said that she was just taking some time off after the long stint with Rockstar. But when we recently heard that the 31-year-old New Yorker had finally bagged a role in Nikhil Advani's next movie opposite Arjun Rampal, we thought that Nargis had indeed got a second chance to prove herself. But even when we could to gear up for yet another irksome performance, we got the news that all of it was just a figment of someone's fertile imagination. "Nargis Fakhri is not doing Nikhil Advani's film opposite Arjun Rampal. Any reports suggesting otherwise are false. We will be making an announcement regarding her next film soon," said an official statement from the actor's spokesperson. Looks like Nargis, who is just back from Goa after attending Shahid Kapoor's birthday party there, seems to be continuing with her 'time off' for the time being! Guess that only gives Nargis some more time to work on her Hindi diction, voice modulation and her expressions!