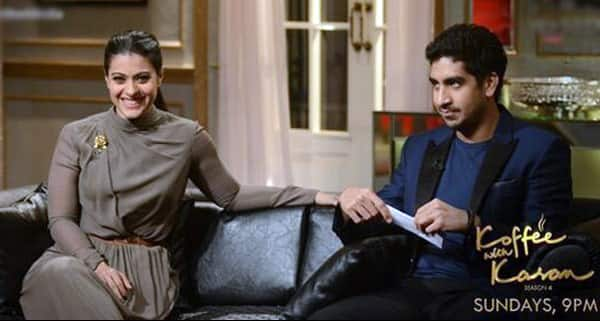 In their first public appearance together, the cousins will be seen on Koffee with Karan
Kajol and Ayan Mukherji come from one of the most famous and respected family of the film fraternity who have been in the industry for over half a century. Surprisingly, the two have never been seen with each other, neither in parties nor in family events. It was never established, but the underlying restraint in their behaviour was evident. Maybe, the age difference between the cousins played the reason or maybe not; but they always looked a little aloof for being in the same family – atleast to the world outside.
But to rest all those speculations, Kajol and Ayan will be seen together on the hot seat of the famous chat show Koffee with Karan where they would be seen talking about films and family. This is the first time that the two will be seen together on a talk show or rather, anywhere.
Wethinks seeing celebs like Salman Khan, Kareena Kapoor and Ranveer Singh to pour their hearts out; we would surely love to see the Mukherji cousins bare their hearts and put to rest all the rumours about animosity between them.
We cannot wait to watch! Don't you want to see them together BollywoodLifers?