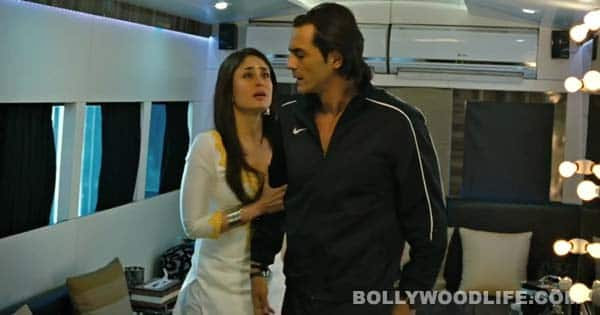 Madhur Bhandarkar's movie made a lot of noise during the promotions. So why is the cast so quiet now?
The Kareena Kapoor starrer Heroine has been promoted as the next sensational, reveal-it-all kinda flick. And it ended up being just another cliché in Bollywood's messed up diary. Sigh! But it makes us wonder what happened to the actors – Kareena and Arjun Rampal – just at the time of its release?
Bebo's birthday was on the 21st, the same day as her movie hit the big screen, and she is celebrating it with beau Saif Ali Khan at her favourite hotel in London. We know, you know. And that's why she is missing from the scene. But what about Rampal?
If buzz is to be believed, AR is taking a short breather from busy B-town and chilling in Istanbul, to recharge for the promotions of Prakash Jha's Chakravyuh. Oh! Birdies also chirp that Rampal has decidedly stayed away from the promotions of Heroine because the film revolves around the leading lady, urf Kareena, and Arjun had almost zilch questions coming his way during press cons. But does that mean he abandons the movie, that too at the time of its release?
The disappearance of these two actors just when the movie is charting out not-great reviews seems a bit fishy, no? It really looks as if the actors had a premonition about the much-hyped movie not doing very well. And guess they actually timed their vacation only to avoid those measly ratings. Possible? It happened recently with Shirish Kunder's Joker with Sonakshi Sinha and Akshay Kumar, remember? Is the Heroine story inspired by that? After all, it includes so many supposedly 'real-life' tales, so why not this one too, no!
But that's what we think. And we are mean, we know. What about you, readers? Do you think Kareena Kapoor and Arjun Rampal knew that Heroine would not, could not be a superhit?