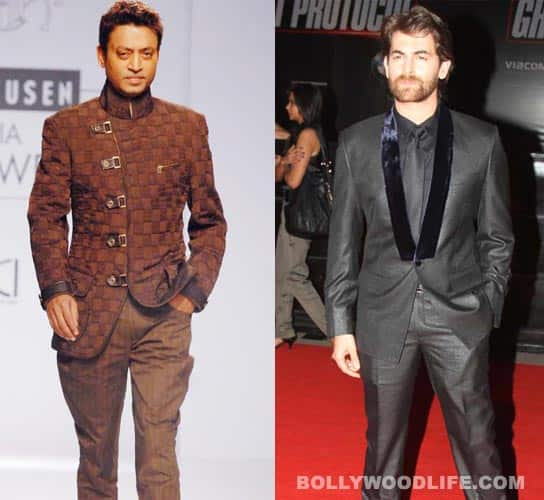 A variety of reasons are heard as to why the Paan Singh Tomar actor replaced Neil Nitin Mukesh, but we believe we've found the truth of the matter
There are several stories floating in B-town as to why Neil Nitin Mukesh is no longer a part of Sahib Biwi Aur Gangster sequel, a film that he was so looking forward to do initially. While director Tigmanshu Dhulia claimed that Neil didn't look the part of a Nawab so he was asked to leave the project, the Players' actor insists he walked out as the character was of a much older man and similar to his Saat Khoon Maaf character. Isn't it strange both parties involved have different versions? First of all, shouldn't Dhulia have known when he met Neil if he could or not look like a Nawab. Second, wasn't the 30-something actor always interested in exciting characters and not the demographic profile! We don't know who's hiding what and why? But we stumbled upon some inner circle gossip on the matter which could be the real reason.
It so happened that Dhulia didn't like it that Neil in all his excitement announced to the world that he was doing the sequel without an official announcement from the producers. Around those days, the filmmaker's good friend and Paan Singh Tomar actor Irrfan Khan expressed his desire to be part of the thriller drama set in rustic India as he wanted some substantial roles. And that was it, the director decided to let go the overenthusiastic Neil and bring on board his long trusted friend and a far superior actor. We think this is likely the real reason for Neil's ouster. Nevertheless all we care is that the sequel lives up to all the hype, hoopla and controversy and surpasses the original at the box-office.