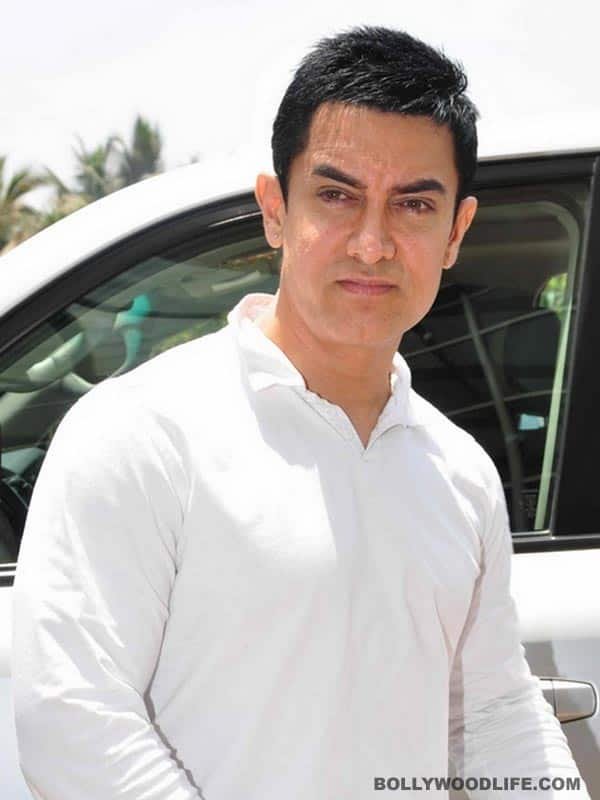 The actor is very guarded about his television show that debuts on Sunday, May 6
Superstar Aamir Khan, who is set to make his TV debut with Satyamev Jayate, says he is scared of reactions and that's why he didn't show it to anyone. "I haven't shown it to anyone. I am scared about showing it to anyone. If I show it to someone and they don't like it, then my heart will break," the 47-year-old said on the sets of TV soap Diya aur Bati Hum.
"I am waiting for May 6 and everyone will watch it that day itself," he added. Satyamev Jayate would go on air simultaneously on DD National and Star Plus.
Meanwhile, Aamir also talked about his favourite TV programme. "I remember there was one programme which we used to watch with enthusiasm. It's Kiran (Rao) and my favourite TV programme. But it doesn't come now – Takeshi's Castle. Javed Jaffrey's comments used to make it very funny," said Aamir. When reminded him that superstar Shahrukh Khan did something similar with Zor Ka Jhatka, Aamir said: "No, I haven't watched it, but Takeshi's Castle is very funny."