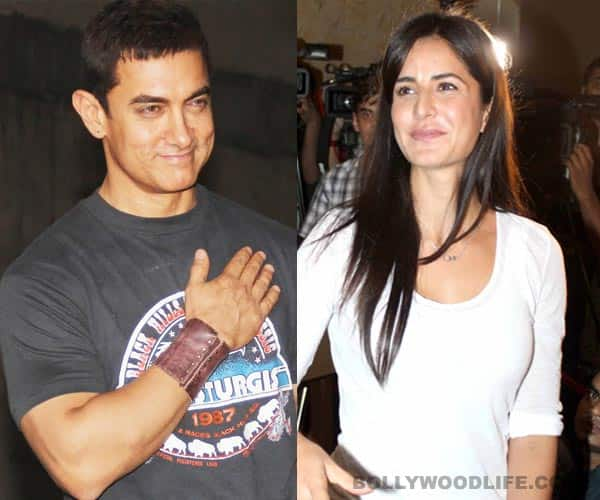 After Salman Khan and Shahrukh Khan, the latest in the growing list of B-town super dudes enamoured by the gorgeous babe is Aamir Khan!
There's something magical about Katrina Kaif! Those (read: heroes) who've worked with the leggy lass can't stop raving about her and sharing their experiences of working with her. The gorgeous babe who turned 30 recently has also found new admirers in younger actors Ayushmann Khurrana and Sidharth Malhotra, who are quite keen to share screen space with the elegant beauty some day. Hmmm…
Aamir Khan too, we hear, is quite charmed by Kat, to the extent that he made his pleasure at working with his Dhoom:3 star felt when she managed to take time out for a special screening of his wife Kiran Rao's Ship of Theseus. While talking to a newspaper Khan said, "I'm so happy that she could come, that too on her birthday. I might throw her a party as a birthday gift soon." From what we hear, the perfectionist actor has become very protective of his 'good friend' (stop imagining anything romantic, sillies! Aamir is married, and happily so!), to the extent that he even helps her by exchanging ideas and motivates her. Lucky Kat!