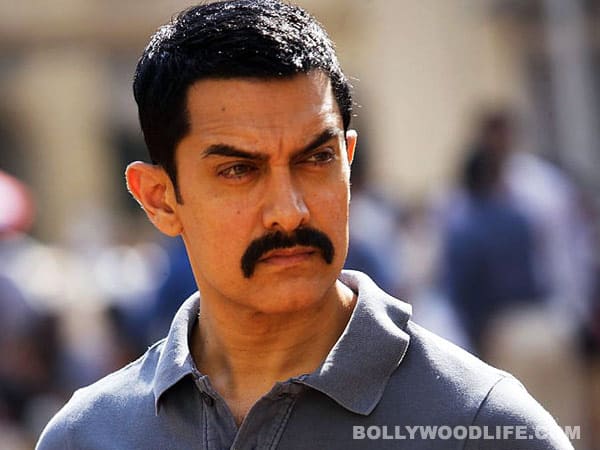 Aamir Khan's much anticipated psychological thriller has faced an array of controversies. Will Mr Perfectionist benefit from the hype generated from baseless rumors, ultimately?
Aamir Khan doesn't need rumors, baseless allegations and sensational marketing gimmicks to make his films work at the box office. He's a brand in himself and every film he does has his signature finesse to it. So why is it that Aamir's forthcoming release Talaash found itself embroiled in a number of controversies. We take a look at the various rumours floating about the Reema Kagti production.
Rumour 1: The shows have been booked
A section of the media had gone overboard by declaring that the advance booking of Talaash has started already. It was also reported that this was Aamir's unique strategy to rake in more moolah and all the shows have been booked even though the film is releasing on November 30. Ultimately, we got to know that this news was a figment of somebody's hyperactive imagination
Rumour 2: Theatrical trailer of Talaash will be released with Ek Tha Tiger
Rumour mills were in full swing when it was reported that a brand new theatrical trailer of Talaash will be attached to the prints of Salman Khan's super-hyped film Ek Tha Tiger. "We are in the process of finalising the second trailer. It's not arriving with Ek Tha Tiger. On the contrary, it will be launched next month," clarified producer Ritesh Sidhwani in an interview
Rumour 3: Rajinikanth doing an item number for Talaash
It all started a couple of months ago when BollywoodLife decided to celebrate April Fool's Day in style. And keeping in mind the core idea behind April 1, we speculated about Rajinikanth agreeing to do an item song for Aamir Khan's Talaash for a sum of Rs 15 crore. Clearly, it was a joke, one that we categorically mentioned in the article. But many stories were inspired from that piece and Rajinikanth's spokesperson had to clarify that there was no such item song in the making.
Rumour 4: Rift between Reema Kagti and Aamir Khan
A report suggested that an argument between Aamir and Talaash director Reema Kagti over some scenes. Apparently, Aamir wasn't particularly happy with certain portions in the film, and wanted them re-shot. Reema purportedly refused to make any changes, as a result of which an angry Aamir said he would not be available to promote the film. Aamir refuted all these claims and said all is well between him and Reema.