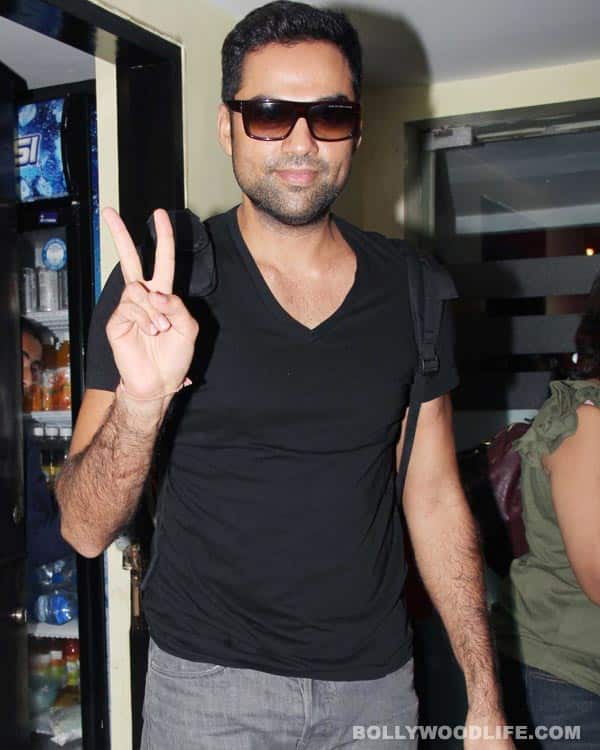 The actor explains how he is making his Goa home environment-friendly
Abhay Deol has always done his bit for the ecology. Today on World Environment Day, he tells how he is trying to make his home acquire a Leadership in Energy and Environmental Design certificate (Leed) – a green building certification programme that recognises best-in-class building strategies and practices. "I am building my home from scratch on my Goa property with my architects Muninder and Visakha Chowdhry. I have told them that I would like to have a basic Leed certificate for it that you get for houses built with keeping the environment in mind. I have panels for solar energy, rainwater harvesting as I have a well and I am sourcing materials locally which are not too far from home so the carbon footprints are minimal. I have a compost bin where I can separate the wet and dry garbage. The wet can be used as fertiliser while the dry one can be recycled," he explains.
The actor says he's learning many things. "I have discovered a machine on the Internet that makes water out of thin air. I am trying to source more information on that. I am learning more about architect's Michael Reynolds' earthship, which are passive solar houses made of natural and recycled materials. These are extreme, off-the-grid architectural stuff but I am interested in knowing more about them so I can use them in my Goa home. I also have another property outside Lonavla where I plan to do organic farming at a future date. I may do it on my Goa property. I want to experiment and find out how far I can go living off-the-grid taking energy from outside with the compost bins."
Abhay says every citizen needs to do his bit for the environment and for their children. "Global warming is very prominent and Mumbai is a very polluted. I am a conscientious guy and I have young nephews and nieces. I want a better future for them. We are heading down the wrong path and I want to do my own part in spreading awareness and leaving fewer carbon footprints behind. I also want to adopt a society in an urban environment and encourage them to take up composting from their garbage. We all have to start individually and can't keep blaming the government. We celebrate World Environment Day but why just voice it – how about participating actively too?" he asks.