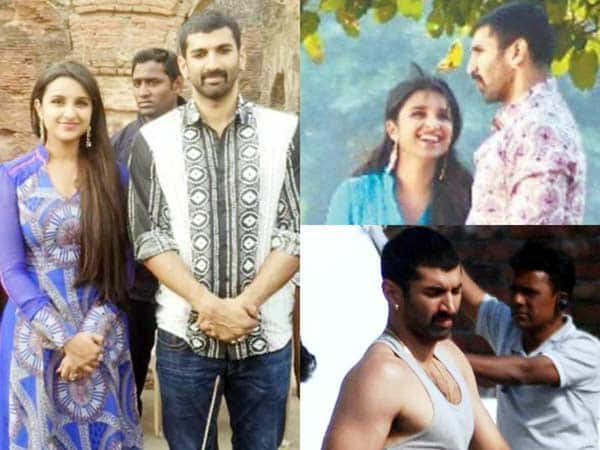 Aditya Chopra's upcoming film is ready but he doesn't want to release it now. Read on to know why…
Aditya Roy Kapur and Parineeti Chopra are done with the shooting of Daawat-e-Ishq, but filmmaker Aditya Chopra is not happy with it. Grapevine has it that the ace producer-director is unhappy with some portions of the film and wants them to be re-shot according to his will.
Director Habib Faisal has apparently finished the shooting schedules of the film and seems to be unhappy with Aditya Chopra's  decision. Our khabroos tell us, "When Aditya Chopra saw the film, he was not happy with some of the scenes. So now some sequences will be re-shot and the release date of the film has been pushed ahead." Although neither Habib nor Aditya was ready to comment on the same and maintain that the film has shaped up well. Talking to a leading daily Habib denied the news by saying, "These are all rumours. Everybody in the team is very happy with the film's progress. But after a film is shot, one needs time to edit it and work on things like sound design, background music, sound mix and picture grading. We are still working on the film's post production, and that is why the release has been pushed ahead. It's a planned decision as we wish to make a quality film." Rafiq Gangjee of YRF films also was vocal about the news and informed that the film has been delayed so as to not give the audience a half cooked film. "Rather than rushing the process and possibly compromising on the creative product, a prudent and common sense decision was taken to postpone the release," he said speaking to a leading daily. If these are all rumours then why is the film being delayed? We wonder…
Wethinks all these denials are just ways to cover up the truth underneath.  An insider informed, "The film was slated to release on May 9, but now its release has been pushed ahead. The film's new date has not yet been finalised." So we wonder when will Aditya Chopra be impressed and get ready to release Daawat-e-Ishq? What do you think peeps?