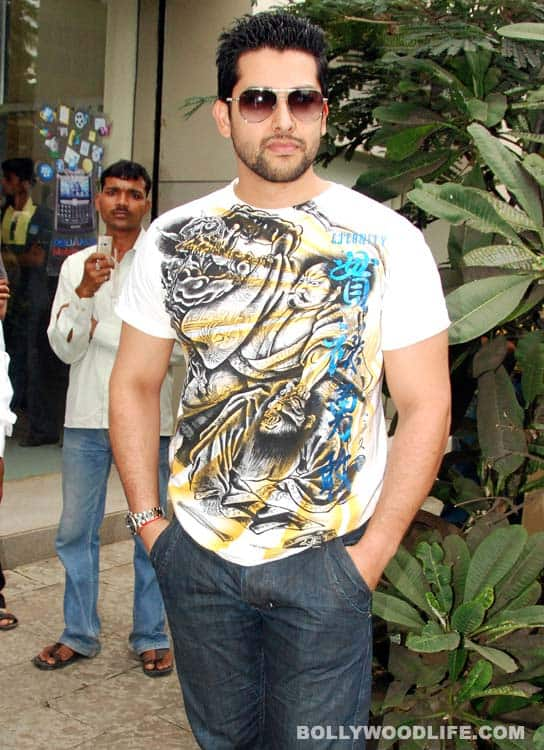 After doing 41 films, Aftab Shivdasani believes that he can be selective. He talks about what brings alive the actor in him
Aftab's last two films, Acid Factory and Aao Wish Karein were disasters. After that, for two years we never heard or saw the actor. Recently he was back in the news for a comedy riot – Bin Bulaye Baraati; that also turned out to be a dud.
I read that you are not happy with the work being offered to you.
Yes that's true; I may be known to do selective work, but would pick the assignments that really appeal to me. I haven't got something that has got me to say a yes in a jiffy and I am reading some interesting scripts as of now and will speak at length about the same at the earliest.
Is there any film that you watched recently and you wished you were a part of?
I think in recent times there is no such film which inspired me to be part of it.
What you think went wrong with Aao Wish Karein (his first co-production)?
We can't blame anyone for the film not doing well. It's just that it failed to connect with the audiences. Some films do well and some fail; that doesn't mean the film is bad.
You co-wrote and co-produced Aao Wish Karein. Do you have any further such plans?
As of now my focus is acting and I am looking forward to doing some interesting roles. If and when the need be will don the producer's hat.
It's been a long time since we heard stories about your personal life. Are you looking for a partner?
That's because I have been travelling a lot and have been reading some interesting scripts. I have done 41 films and I am craving for more.
It must be tough to go on, despite having all it takes to make it in the industry – the looks, the skills and the experience. Do you think there is anything missing?
I have been left out from some amazing projects that have come my way because I have been tied up with other projects , but ups and downs are a part of life and I feel my journey has been fruitful and I have a long way to go yet.
In the 12 years of your career in the industry, do you wish you had done anything differently?
I think I have always given my best in all my films and have been really happy to be part of each one. I am looking forward to being part of some good projects in the future.
When not facing the camera, how do you keep yourself busy?
I just spend time with my family or go for holidays – I love travelling.