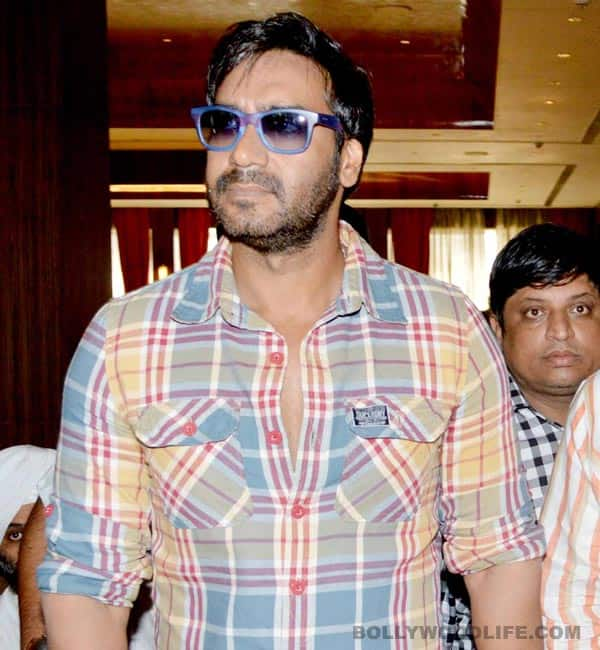 Ajay Devgn's decision to send a notice to the late Yash Chopra's production house to safeguard his film comes as a surprise after the good things he said about the filmmaker at yesterday's press conference
Only yesterday at a press conference, Ajay Devgn said to a hall packed with press that he was not concerned about the late Yash Chopra's Jab Tak Hai Jaan releasing on the same day as Son of Sardaar. The actor also claimed that there was no pressure from the industry on him to postpone the release and that two films releasing on the same day is healthy for the industry.
However, only hours prior to the press conference, Ajay's production house Ajay Devgn Films sent a legal notice to Yash Raj Films for pressurising the distributors and using their clout as a powerful studio to give prominence to Jab Tak Hai Jaan over Son of Sardaar.
And, although the notice was filed three days before Yash Chopra's demise, it was delivered yesterday only hours after Ajay rebuked the press on comparisons between the two films.
On being asked whether he was requested by Shahrukh Khan to move the release date ahead, which he wasn't, Ajay got livid at a journalist and said, "Did Shahrukh himself call you and say that? In fact, it was very sweet of him to say that Yash Chopra himself would have wanted both the films to release on the same day." The actor also said that he wished both the films well. "No two movies clash. In Diwali always two films release and I want all films to run well; not only mine! There is a lot of space in the industry."
Well, it is understandable that Ajay may feel the jitters closer to his film's release as Jab Tak Hai Jaan has already become legendary, as it is Yash Chopra's last film and the audiences cannot wait to see what the veteran director has created. Yet Ajay too has a devoted audience who will flock to the theatres to see their favourite star.
However, Ajay's complaint with the Competition Commission against Yash Raj Films for using their clout to suppress Son Of Sardaar is a serious allegation that may affect not only Son of Sardaar, but also other films that compete against Yash Raj Films in the future. We'll know the complete ramifications of this issue only once the Commission gives its decision. For now, the SOS versus JTHJ war continues!