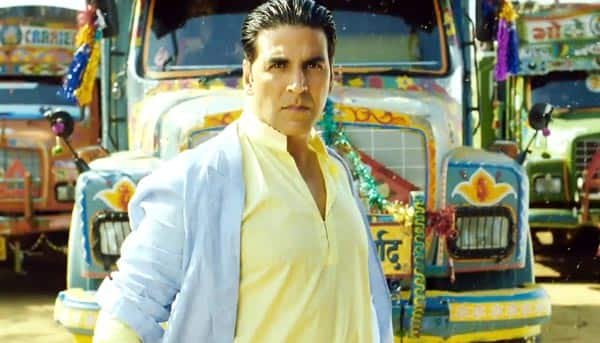 B-town's Khiladi is mighty miffed with the makers of the Punjabi film, Dil Pardesi Ho Gaya who are taking undue advantage of his superstar status to promote their production. Akki issues a note to his fans clearing the air…
A long-delayed Punjabi film – Dil Pardesi Ho Gaya – recently splashed Akshay Kumar all over its promotional campaign, showcasing him to be the lead star. The Khiladi's people claim it to be a tactic to take undue advantage of AK's star appeal, especially since he has never shot for the project.
When the news first broke, Akshay made it clear that the footage shown in this Thakur Tapasvi-directed production was not for the film itself, but for a generic message on Indo-Pak peace. Still, Akshay's name features as 'Special Appearance' in the promos. Moreover, as Dil Pardesi readies for release later this month, the star's presence is being made even more prominent, which is totally uncalled for.
While the Special 26 actor has never taken on his adversaries, he doesn't want his loyal fans to be taken for a ride and has made an effort to let them know all over again that he is not part of the film.
"I would like to apologise to my fans, unfortunately a favour I did for a Punjabi film many years ago, has decided to abuse my honest handout and is now using me to sell their film. I would just like to clear the air, I did a favour for a late friend and shot for 3 hours for free. Now, eight years later they seem to think splashing my face around as if I'm the hero of the film is going to help their turn over. My part is merely a favour. I wouldn't want to disappoint anyone. But please still enjoy the film that I am hardly a part of," Kumar tweeted last night.
If the actor is to be believed, wethinks the makers of the Punjabi film should back off from unnecessary panga with B-town's original action king. Haven't they seen Akki's new promo for Boss where he says – Boss ka khoon bolta nahin, khaulta hai, aur jab yeh khaulta hai toh yeh Boss ek ek ko phodta hai!