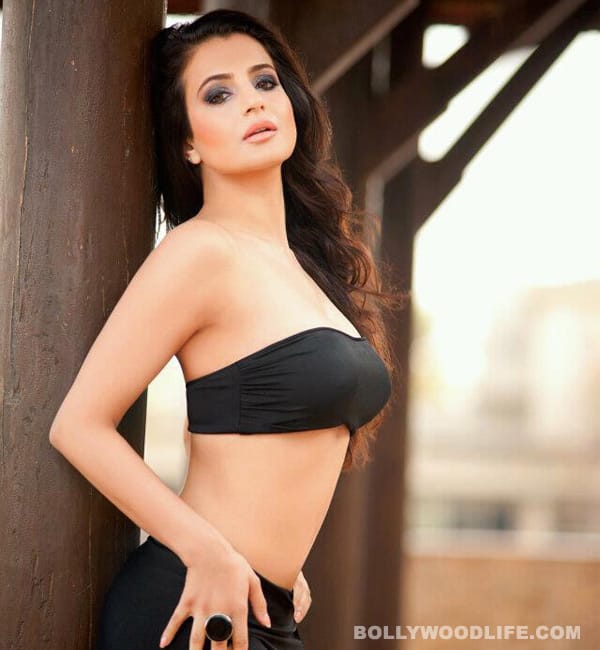 Restless to get a taste of success that has eluded her for years now, Ameesha Patel is getting frantic to promote her appearance in Race 2
You may not take this too seriously but mind you, Ameesha Patel is a part of Abbas Mustan's much talked about, high-octane thriller Race 2, which has hit the screens today. Though we have been getting a generous dose of Deepika Padukone, Jacqueline Fernandez, Saif Ali Khan, Anil Kapoor and John Abraham, we are afraid Ameesha is seen frolicking only in the sidelines.
In the promotional songs and in the promos of the movie, you only get a fleeting glimpse of Ameesha. We wonder why she accepted to do a not-so-meaty role in the film, but Ameesha thinks otherwise. "I play a dumb character and I found it really difficult. I had to maintain that thin line between dumb and being extremely irritating for the audience. I had to make sure that there is no overacting as it's really difficult to play dumb when you are intelligent. It might be a smaller role as compared to others, but it has an impact," said the Patel babe about her 'significant' role in the movie.
Now we doubt how intense and impactful Ameesha's presence will be in an already over-crowded film. Nevertheless, that doesn't stop her from going gaga over it anyway. The 37-year-old is giving interviews to every possible media outlet to highlight her role in the film.
Ameesha, who doesn't come across as very friendly otherwise, is suddenly finding pals in the media fraternity. And the reasons for her newfound accessibility and over-friendliness are obvious. After Kaho Naa… Pyaar Hai and Gadar: Ek Prem Katha, the damsel in distress has not bagged any worthwhile role. And now that she has lapped up a rather small (but possibly impactful, as she describes it) role with a big banner, Ameesha wants to go all out and create a big shoo-sha about it. What other option does she have anyway?