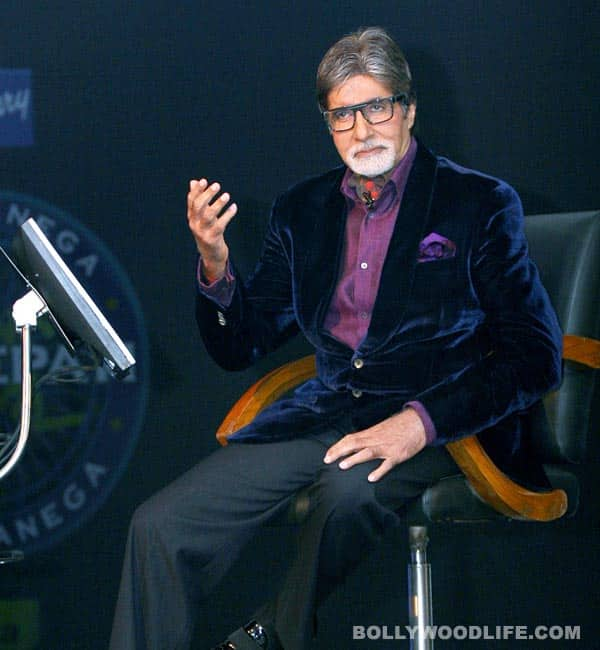 The new season of Kaun Banega Crorepati has run into trouble even before the show is launched
Sony has been airing the promos of Kaun Banega Crorepati 7 (KBC), where a lawyer who just cleared his LLB examination decides to fight cases without any experience. He decides to go to work without the exact know how. His inexperience and unwillingness to learn from senior lawyers put him in deep trouble. So much so, that he even offers a 50 percent discount for anyone who wishes to use his services.
The promo while being funny has apparently offended people, like always. The complaint was filed by Nasir Ali, legal cell coordinator of Gondwana Gantantra Party. The hearing is scheduled for August 23, wherein the court of Chief Judicial Magistrate Sanjay Pande will preside over the issue and decide if the case has to be admitted against respondents Amitabh Bachchan, Big Synergy Media Limited's Managing Director Siddharth Basu and Multi Screen Media Private Limited's Secretary, Rajkumar Bidvatka among others.
The lawyer has filed the case under Section 500 (defamation) of Indian Penal Code, and under the Information Technology Act.
A spokesperson from Sony said, "No statement has been issued by the channel or the producers of the show. KBC 7 is set to be launched post Indian Idol Junior and the dates have not yet been decided."
We hope that everything works out for the makers of the show and Big B, fingers crossed till then!