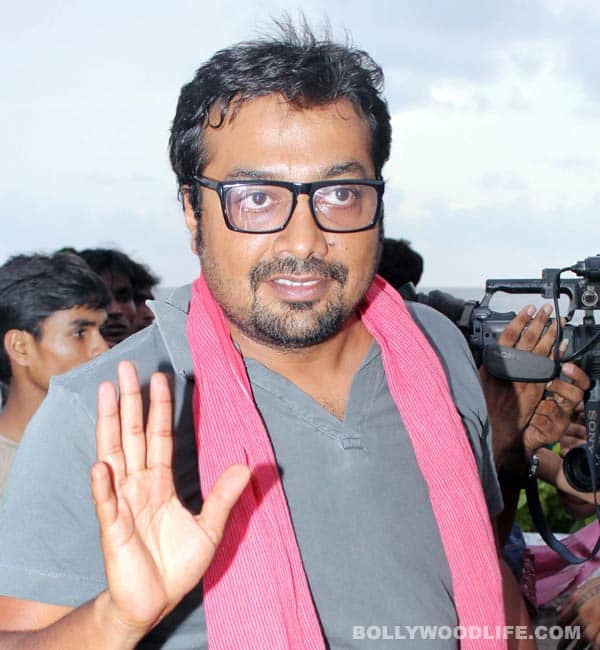 Known for casting the most unusual faces in his films, the Dev.D director has just found out that there is someone casting actors from small towns on his behalf. The alleged 'conman' pleads innocence
After the success of Gangs Of Wasseypur, we now hear there are people who are trying to cash in on Anurag Kashyap's quirky casting choices. A visibly irked Kashyap expressed his concern on Twitter. He tweeted, "Avoid a man called Varun Gupta who is auditioning girls apparently for Bombay Velvet in smaller towns. he is a con. An FIR has been lodged." Kashyap followed it up with the link of the alleged conman's official website. It did raise our curiosity and we decided to follow up. We located Varun Gupta, who seemed to be unaware of the developments.
When we checked the website mentioned on Gupta's Facebook page, we found out that the company had very little to do with casting actors for films. It does mention that Gupta is a celebrity manager, director and producer. The website says that the company does manage Bollywood celebs, but there is no mention of casting for anything. Reacting to the allegation, Gupta said, "I guess he is mistaken. I am not the Varun Gupta he is talking about. And I have not called or organised any auditions for the same." Now we wait for Kashyap to respond to Gupta's plea of innocence.
For now, be alert and don't communicate with any unofficial casting agents for big ticket B-town production houses.
ALSO READ: Will Shahrukh Khan act in an Anurag Kashyap film?