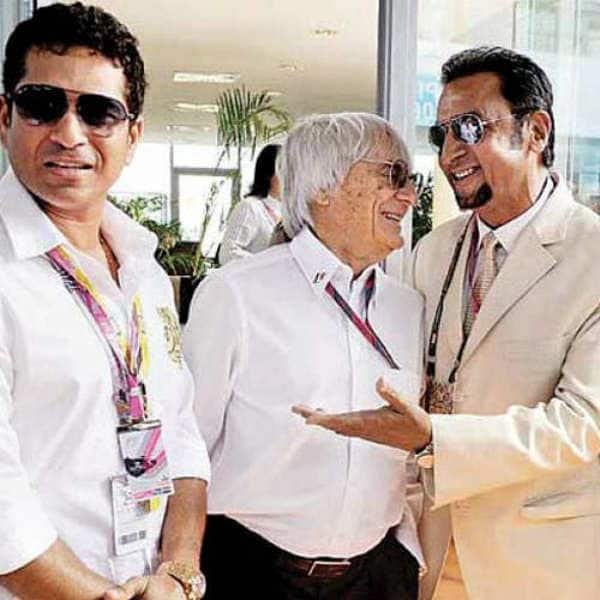 Till last year the stands were overflowing and celebrities of all shades were jostling for VIP seats at the newly inaugurated Buddh Circuit in Noida to catch the F-1 action, but this year's edition was a worrying study in contrast
Though Subrato Roy and Vijay Mallya were present, the embattled partners of Force India kept themselves well hidden from shutterbugs and nosy reporters likely to ask prickly questions about their financial troubles.
For a sport that exploded on to the national scene in a blaze of publicity, its failure in capturing popular imagination in India has also put paid to an ambitious project that was envisaged to give it a strong boost. Your diarist has learnt that Bernie Ecclestone himself had lent his encouragement to a project which was supposed to be Gulshan Grover's debut as producer in collaboration with Formula One group.
Grover, who has been Bernie's personal guest at several F-1 fixtures, had even come up with a script with the climax revolving around a thrilling race. "I had sounded out Shahrukh Khan for the lead role and he'd loved the script," confirmed Grover, who had also roped in London-based producer Nav Sidhu for the project. It was all smooth sailing till they realised a "logistical" problem they hadn't factored in. "Because the company has invested so much into the brand, we were told that to show the F-1 logo and race, we would need to pay Formula One their regular fees — which runs into several millions of dollars. That amount itself is more than the total budget of most big budget Hindi films," said Gulshan. Now with Bernie himself facing the heat for allegedly "undervaluing" the group, we daresay he's unlikely to be in a position to offer any concessions for a Shahrukh-starrer in the forseeable future.