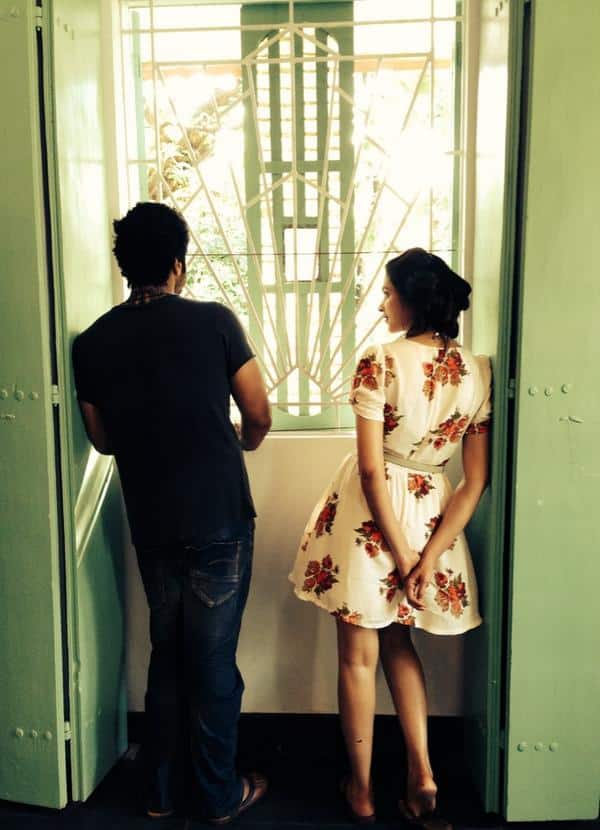 The Finding Fanny actors were caught having an intense conversation
Arjun Kapoor and Deepika Padukone have become great friends off screen and we guess that it is her relationship with Ranveer Singh that adds to her level of connect with the Tevar actor. The two can breeze through difficult shots and like spending time having candid chats while the cameras aren't rolling.
Director Adjania caught his film's leads sharing one such moment but poked fun at Dippy's body language which was captured in the frame! The leggy dame is seen in the photo looking slightly coquettish. DP was probably listening to something Arjun had to say but whilst listening she looked so engrossed that it came across as almost coy! Homi tweeted the picture saying, "Beaut & the beast hangin between shots in @FindingFanny. Such coy body language babe @deepikapadukone? @arjunk26″(sic)
Now we wonder about two things, firstly why Deepika looks extra demure in this picture and secondly, why Homi would refer to a handsome hunk like Arjun as a beast! Perhaps some inside joke we don't know of…
Arjun and Deepika play virgins and lovers in Homi Adjania's upcoming film Finding Fanny. The actors share crackling chemistry which translates onscreen as well.