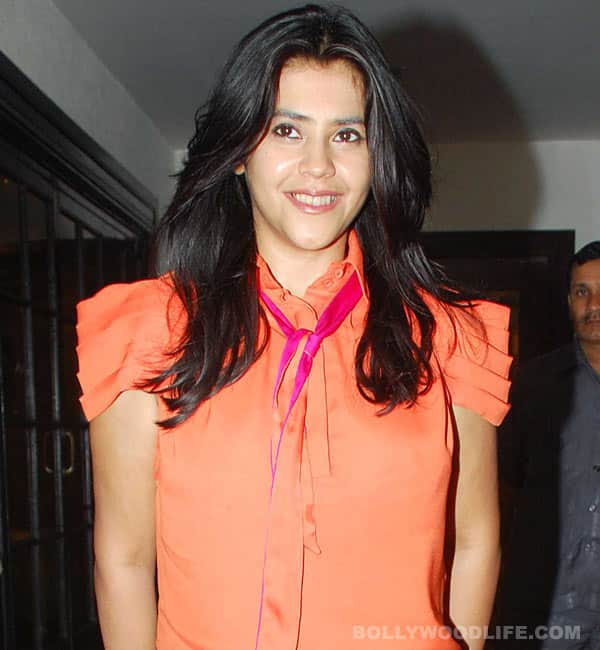 The television show's authenticity is questioned ever since it first aired, and finally it seems like the TV czarina has bowed down to the protests
Ekta Kapoor's hit historical drama, Jodha Akbar, has been facing protests and legal troubles ever since it was aired in 2013. Ekta had, however, always maintained that the show was only 80 percent true and 20 percent word of mouth, but not anymore. Our sourced inform us that all that flak has gone to her head and she has decided to detach herself from the show.
If we recall as soon as the show went on air, a Jaipur-based organisation – Shri Rajput Karni Sena (SRKS) claimed that the show was distorting historical facts. Lokendra Singh Kalvi, the founder patron of SRKS, had said told a leading daily, "A marriage of convenience between the Mughal emperor Akbar and an imaginary Rajput princess, Jodha, is historically incorrect." After some months, protests started once again. This time, Akhil Bharatiya Kshatriya Mahasabha, protested outside Ekta's office as they felt Akbar was shown belittling Rajputs on the show.
Ekta Kapoor's Jodha Akbar invites trouble from Rajput community at Jaipur Literature Festival
It is because of all these protests regarding the authenticity of the story that Ekta has decided to back out. It has been observed that the names of the producers—Ekta and Shobha Kapoor—have been missing from the show's credits since a week now (February 17). Talking to a leading daily Ekta confirmed the news stating, "It is true that we have decided to back out as producers for the show as a gesture of goodwill as we have immense love and respect for the Rajput community."
Now we can only hope that such a hit show doesn't see a sad and abrupt ending in the form of losing out on producers. We hope that that the show gets some new producers who would be as enthusiastic as Ekta. Hai na peeps?