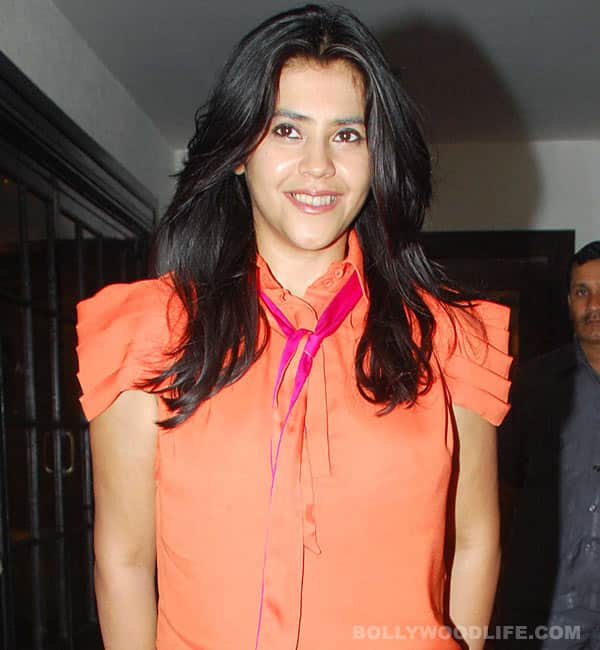 After blaming Shahrukh Khan and Akshay Kumar for Once Upon Ay Time in Mumbai Dobaara's failure, it seems that Ekta's new target is Imran Khan.
First she blamed Shahrukh Khan for the poor box-office response of her film Once Upon Ay Time in Mumbaai Dobaara (OUATIMD). Reportedly, OUATIMD was supposed to release on Eid but after few months it was revealed that Shahrukh Khan and Rohit Shetty will also release Chennai Express on Eid. Ekta agreed to reschedule OUATIMD but on one condition that the makers of Chennai Express will withdraw the film on August 15 to make way for OUATIMD in at least 2000 halls across the country but that didn't happened as Chennai Express was doing very good business at the Box Office.
Then the TV moghul's next target was none other than the lead actor of her own film. Yes, you read it right. Apparently, Balaji head honcho was miffed with Akshay Kumar for not promoting OUATIMD in full swing. Akki's attitude irked the TV queen.
After SRK and Akki, Ekta has now started blaming Imran Khan who was also a part of OUATIMD. Buzz is that Ekta is having a lot of differences with Imran because the latter did not agree with some of Kapoor's promotional strategies. We hear that the rift has widened so much that Imran has been replaced by Shahid Kapoor in Ekta's next production, Milan Talkies, which is being directed by Tigmanshu Dhulia. When Ekta was asked about this replacement, she said, "People have different opinions, and they don't always need to agree with each other. Milan Talkies needs a certain amount of aggression and push. I'm not commenting on any actor; I find it embarrassing to discuss that."
Well, Imran Khan isn't the one to sit quietly and take such jibes. He said, "I feel that talking about this won't help. Besides, there's no point speaking about what has happened in the past. Out of respect for Jeetuji, I won't say anything about this."
Well, after making SRK, Akshay Kumar and Imran her target, we wonder who would be Ekta's next target?