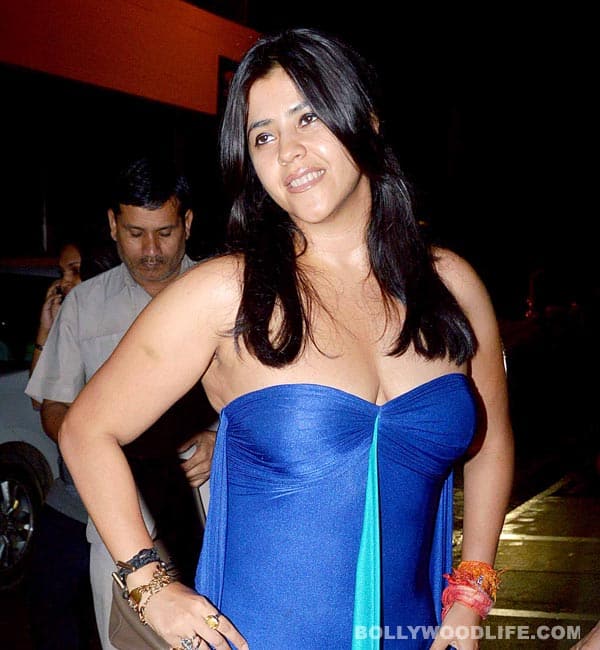 Ms Kapoor has landed in a messy situation thanks to her ambitious project Jodhaa Akbar which went on air a month ago
Balaji head honcho Ekta Kapoor must be having sleepless nights after all she has been in the news ever since her magnum opus Jodhaa Akbar commenced. Though the show started off well, it's been embroiled in controversies ever since it started and there is a possibility that the show may have to end abruptly. The makers of the show have been accused for distorting historical facts and showing the Rajputs in bad light in the serial. First an Ahmedabad based lawyer slammed a case against the TV czarina and then Rajput community organisations blocked the overbridge on Ambala-Hisar state highway protesting against the newly-launched soap.
If that wasn't enough, Akhil Bharatiya Kshatriya Mahasabha was also up in arms against the distortion of historical facts shown in Ekta's Jodhaa Akbar. In fact, members of Akhil Bharatiya Kshatriya Mahasabha protested outside the Balaji Telefilms office and demanded to stop the telecast of historical show immediately.
Shashikant Pawar, President of Akhil Bharatiya Kshatriya Mahasabha said, "Akbar has been demeaning the Rajputs every second on this show. Apart from that, they have someone called Jodha, a lady who never existed at all. It's distortion of facts. The show is damaging the image of Rajputs and we won't let that happen. Hence, we are protesting outside Ekta's office." Mr Pawar even threatened to go violent if the makers didn't pay heed to their concerns.
On the other hand, Balaji Telefilms or the concerned channel is yet to respond on the issue. We contacted Atul Bhalwankar, programming head of Zee TV but our calls were avoided.
While Ekta's serial has been receiving a lot of flak, we wonder why Ashutosh Gowariker's film based on the same historical chapter didn't receive the same reaction. Also, the makers of Jodhaa Akbar have clearly mentioned in the disclaimer that the serial isn't based on historical facts. So we fail to understand why so much chaos around the show? In fact, for time being Jodha Akbar will be aired for an hour instead of half an hour. Looks like the protests haven't affected the show and its loyal viewers!