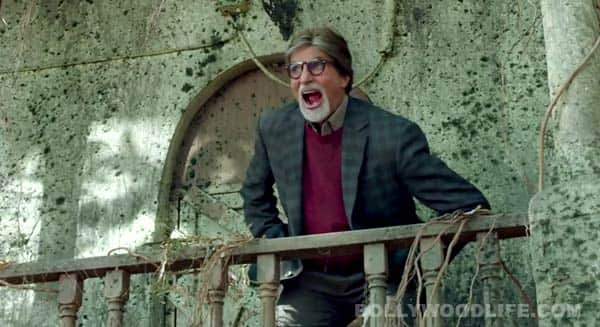 The moment he makes his larger than life presence felt, unknowingly or otherwise, the big daddy of Indian cinema commands attention and demands tremendous focus from his co-workers. But the cast and crew of Bhoothnath Returns also maintains that the 71-year-old thespian is a lot of fun to work with and absolutely humble despite his demi-god like status
Just imagine what the cast and crew of Bhoothnath Returns must have gone through while working with Amitabh Bachchan? For those who grew up under the tall shadow of his mighty cinema it must have been a daunting task to work alongside the big daddy of B-town. No wonder each time Sr Bachchan appeared on the sets of Bhoothnath Returns every soul would get serious and (pretend to) work hard!
Now don't get us even get started on the rare professionalism Amitabh Bachchan is known for. His legendary respect for time and the precision with which he functions has been the subject of curiosity. In this making video of Bhoothnath Returns watch Big B enduring everything-from sitting in the scorching sun while the shot is being set Big B tolerates it all without a squeak.
From actors to technicians, art directors to music composers everybody is overwhelmed with the megastar's presence. Watch the video to believe the Big B mania!