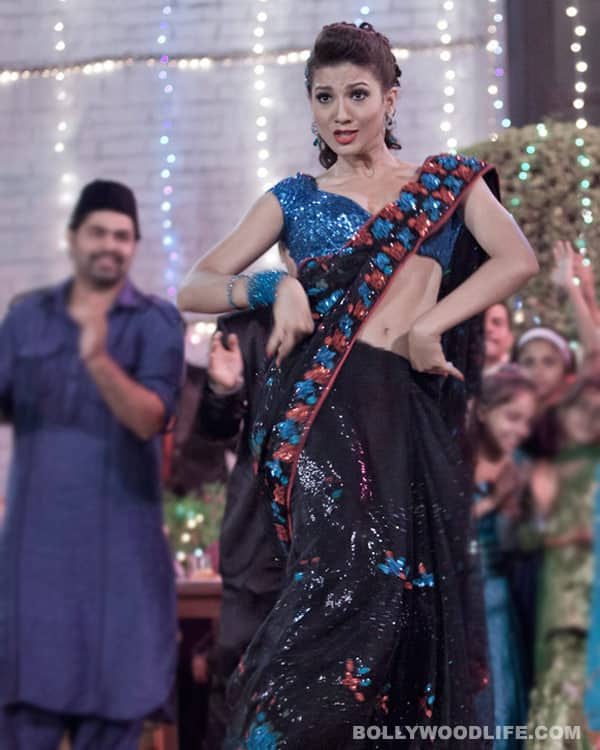 She will perform an item song for the launch episode of the comedy show
Gauahar Khan is riding high on the success of Ishaqzaade. Her songs in the film were super hits and Gauahar is happily milking every opportunity to showcase her dancing skills. Why else would she perform on the launch episode of a comedy show? Laugh India Laugh,the show that used to air on Star One, is all set to return to Life Ok. It will premiere this Sunday (July 15) and will feature the best stand-up comedians from India and Pakistan. These contestants are fresh talent who will not consider any subject too sacred to be made fun of.
What's Gauahar doing in the premiere episode of such a show? We are sure she has great comic timing, and would love to see her actually perform a comic act. But that's not what's got her excited about Laugh India Laugh's launch. The model-actor tweeted, 'Shootin tday for d mega launch of laugh india laugh..a special performance frm me for d launch episode..good choreography.. lookin forward'.
We are not sure how Gauahar's dance to Chokra jawaan is going to fit into the scheme of things on a comedy show. She has already performed at the IIFA and can't repeat this act on any other TV show. That means she should be running out of televised opportunities where she can showcase her…umm…art. If only someone would be impressed and give her more songs to do. We'll be glad to watch her jhatkao and matkao, as long as it is to some other song. How many chokras can she turn jawaan anyway?