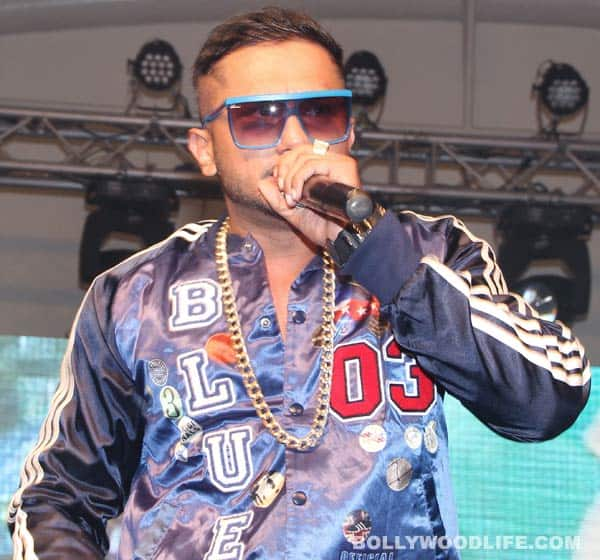 Considering the ongoing outrage over the horrific Delhi gang-rape case, Honey Singh's song Main hoon balatkari, which was released over a year ago, has come under the scanner. Check out the absolutely disgusting lyrics at your own risk!
Rapper Yo Yo Honey Singh has lost it! The disgusting and distasteful lyrics of his song Main hoon balatkari serves testimony to his idiosyncrasies. This 'gem' of a song has Singh raving about how he enjoys raping women! The number has already irked many, especially in the wake of the recent Delhi gang-rape case that has shaken the nation.
"Hang this a#s#ole. And boycott his shows worldwide. I just got to know of this a#s#ole's videos on youtube. Men like this must be shot dead. And any man who watches these videos should realise that he's many steps closer to being like those men in Delhi who committed those heinous crimes. HONEY SINGH you are the scum of the earth and anyone promoting you needs some serious introspection," reacted famous TV actor Mona Ambegaonkar on stumbling upon this song.
Here's how the lyrics of this defamatory song go:
Raat ko nikali naari
hui gadi pe savaari
par voh raat usko pad gayi bhari.
Peeche se aaya main
utari uski saari
kachchi phadi
lungi gaadi
aur g***d maari.
Kyunki main……….
Kyunki main……….
Kyunki main hoon ek balatkari
Kyunki main……….
Kyunki main……….
Kyunki main hoon balatkari
After hearing some of these loathsome lines, we could not bear to listen to the entire song. Tell us if you think Singh should be banned for coming up with this obnoxious number.