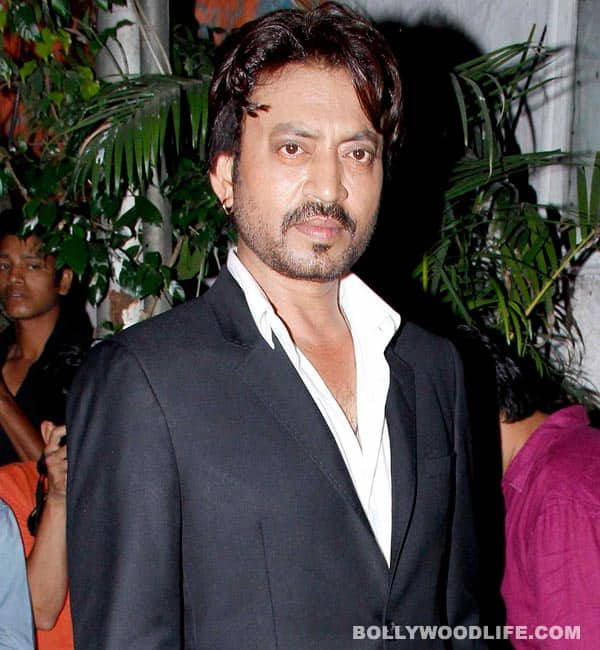 The Lunchbox actor wants his work to speak more than anything else. Read on for more…
Irrfan Khan seems to be running a pretty tight ship in Bollywood. The latest scoop is that The Lunchbox actor has strictly made clear to the makers of Haider that he shall not be used for any sort of promotional activities for the film. This is the second time when Irrfan's aversion to unnecessary publicity has come to the fore.
In a land crammed with narcissistic actors who pull crazy publicity stunts to stay in the limelight, the Namesake actor purely wants his work to speak for itself. The actor was recently peeved by the makers of Himesh Reshammiya starrer Xpose who used his image in the film's poster. He commented, "It's a cameo, just one day's shoot, and I did it for Himesh who has made the film with a lot of passion. So I was a little surprised to find that they had put me in the first poster that was unveiled."
The actor's concern stemmed from how the viewers might get misinformed into thinking that he was playing a full-fledged role in the film.
Therefore, for Vishal Bhardwaj's Haider, in which is to play a cameo, Irrfan has laid down ground rules beforehand. Sources suggest that even before the films promotional activities could begin, Irrfan and Vishal discussed and arrived at an agreement on how Irrfan should not be featured upfront on the film's posters.
We Bollywoodlifers are pleased with how Irrfan has acted responsibly for the sake of his fans and we hope that his so-full-of-themselves contemporaries will take lessons at being modest from him.