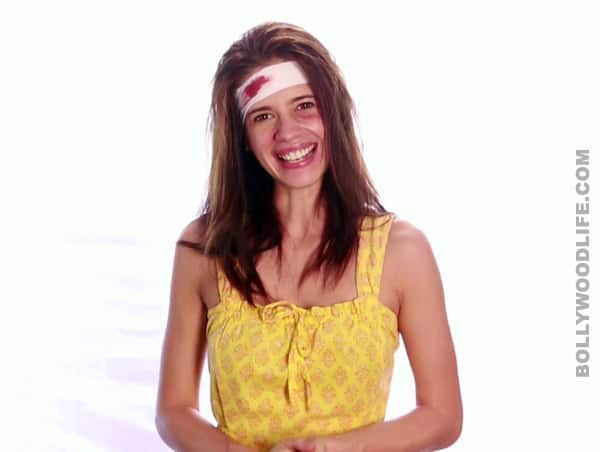 From not wearing a short skirt in public to calling a molester 'bhaiyya' -the intelligent actor has come up with a range of solutions to safeguard women against sexual assault
While India is shining on the global map as a nation where women are not safe from sexual assault, spunky Kalki Koechlin does a turnaround, blaming women for the rampant rape cases that have been making headlines and numbing our collective minds. But hang on, it's a video with a hard-hitting message and the actor is being totally sarcastic!
Kalki's satirical video is making the rounds on the Internet and it has in fact become a rage amongst netizens. She is mocking those who blame woman for the rise in sexual crimes in India. In the video we see Kakli – with the able help of the chirpy and very creative VJ Juhi Pndey – venting her frustration and angst against rape and the safety of women in India in a satirical and stinging way. The duo laments the deep-seated patriarchal belief system wherein women are invariably held responsible for inviting sexual harassment.
The Yeh Jawaani Hai Deewani babe takes potshots at the self styled godman Asaram Bapu, who prescribed a weird method to prevent assault – he suggested that a woman should call a potential molester 'bhaiyya' to avoid being raped!
Watch this hilarious video with its stinging message and tell us if you agree to disagree with Kalki!
[jwplayer mediaid="268588″]