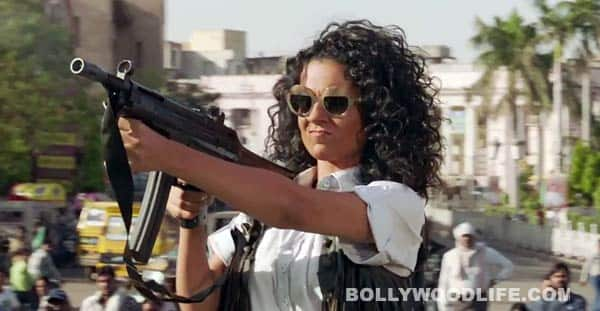 The Revolver Rani actor is renaming herself for a specific reason. Read on to know what…
We have often heard Subhash Ghai changing the name of his heroines just to suit his fantasy of having their names with 'M', but here is one leading lady, Kangana Ranaut, who has herself got her name changed for her upcoming film Revolver Rani. Confused? We too were when we heard the news but our khabroos informed us the same story in a different lingo. Curious to know what?
Our khabroos tell us that Kangana sat down with the makers of her upcoming Revolver Rani and mutually decided to change the name of her character in the film. Previously, Kangana's Revolver Rani avatar was supposed to be called Alka Gujjar, but Kangana somehow came to know that naming herself as that might somehow offend the Gujjar community. The matter also came to the notice of the filmmakers and they sat down, discussed together and finally decided to rename Kangana as Alka Singh. Confirming the news, Kangana said, "Yes, my name in the film has been changed from Alka Gujjar to Alka Singh because of the elections. The makers don't want to cause any trouble; they don't want to offend the Gujjar community."
If we recall even in the past we have seen filmmakers changing their film titles or character names to avoid offending certain sections of the society and Revolver Rani also met with a similar fate. Now only time will tell us whether renaming Kangana, just so as not to offend the Gujjar community, will draw the people from Gujjar community in huge masses for watching the film. What do you think peeps?