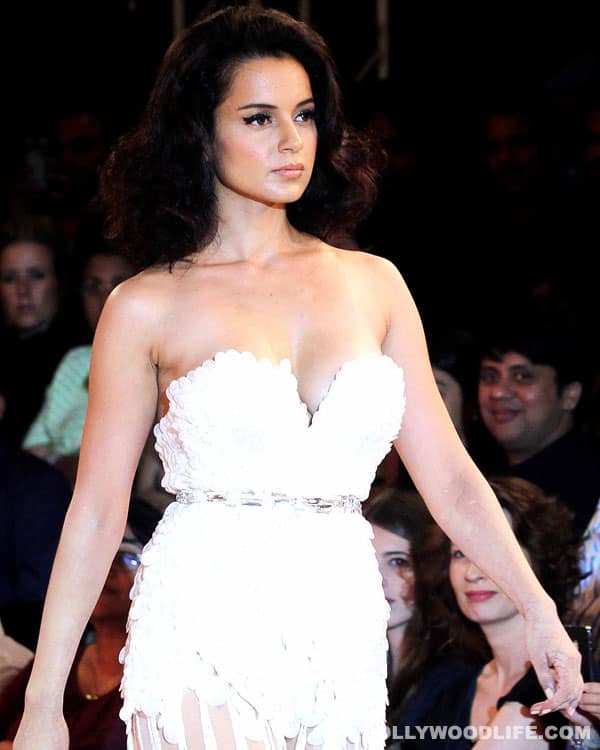 The curly-haired actor said that she did commercial films to make money and preferred playing strong characters. And then she did a flip-flop…
Bollywood stars are human too; they can change their minds and have various opinions depending on the mood, the time of day or even the person they are speaking to. But there are some basics that stay constant, never mind when, where, how and to whom the actor may be speaking. Which is why when we heard what Kangna Ranaut had to say to Anupama Chopra on a recent episode of The Front Row on TV, our eyebrows did a happy little wiggle. According to KR, she chose to do films like Double Dhamaal and Rascals, where she had to be a bimbo and not much else, because "We have to earn our bread and butter out of this business even when we have limited options. As somebody who is self-reliant, I have to keep working, doing something or the other. I did not explore anything different with these movies. But they did serve a certain section of the audience well." She also said that she likes playing strong characters and title roles. Made us believe that she preferred that acclaim that comes from good acting rather than skin show and mass appeal.
And then we found another quote from the same Ms R, claiming that "Critical acclaim is not important to me. Critics are just a small group of people who express their personal opinion about the film and performances. For me box officer acclaim matters the most. If my film is accepted at the box office and makes money it makes me happy." A bit of a turnaround, hai na?
What do you think? Is Kangna being inconsistent?