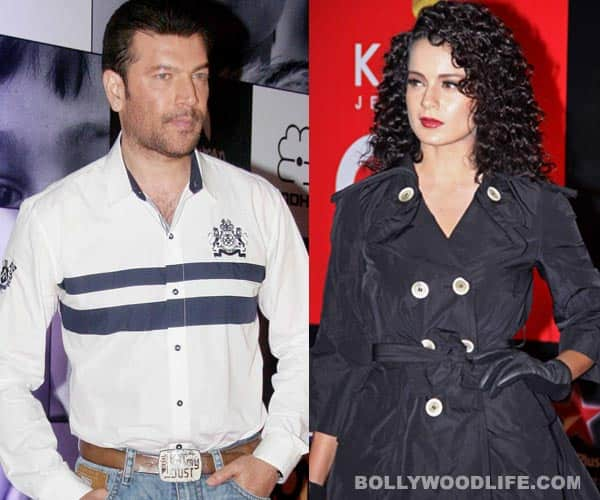 At a recent press conference, the Shootout At Wadala actor maintained that she isn't friends with Aditya Pancholi anymore. Is it because the family is now embroiled in the Jiah Khan controversy?
It's a well-known fact that Aditya Pancholi introduced Kangna Ranaut to the big bad world of films. Kangna considered Aditya her mentor and had a live-in relationship with him when she was new to B-town. But then the two parted ways after Aditya reportedly mishandled the babe on several occasions publicly.
At a recent press conference, the pahadi girl made it very clear that she doesn't share any equation with her one-time good friend Aditya anymore. When asked about it, she made it clear in no uncertain terms, "We don't have any equation anymore. There was a time when I knew him (Aditya) well. We used to talk but not anymore."
What triggered Kangna to make such a statement against her mentor? Is it 'coz the Pancholis are now under the scanner in the Jiah Khan suicide case? Well, we only hope the two resolve their differences soon and become friends once again.