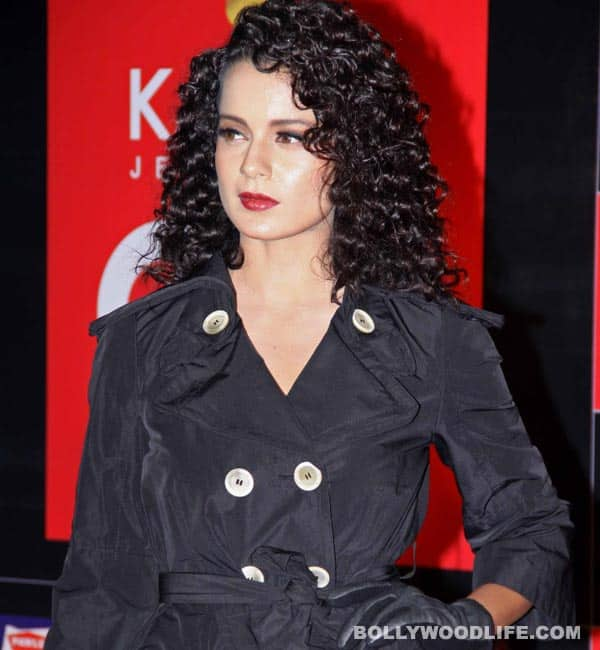 The heroine of Shootout At Wadala is miffed about the item girls of the movie hogging the limelight
Latest buzz suggests that Kangna Ranaut refused to attend the music launch of Priyanka Chopra's item number Babli Badmaash for Shootout At Wadala. She should have, right? Given that she's the heroine of this film. But she didn't. And the alleged reason floating around is that Kangy isn't too happy with the way Piggy Chops and Sunny Leone are being promoted by the movie makers.
A seemingly flustered director Sanjay Gupta reacts to it by saying, "Kangana is my film's heroine and there is no reason for her to be upset. She has a full-fledged role in the film. When Katrina did Chikni Chameli it didn't mean that Priyanka was upset. Likewise Kareena (Kapoor) doing Fevicol was not reason for Sonakshi (Sinha) to be upset."
Errr…did he say Priyanka wasn't upset with Kat? Understandably he hasn't been privy to the juiciest of gossip in the industry. Wink, wink.
Anyway, Sanjay and Ekta Kapoor think that Kangs has no reason to get miffed. Why, they've even tried to explain Kangna's absence from the music launch by flaunting the lady's alibi – a shoot for another movie in Bhopal. And we would so like to believe that everything's as happy and rosy as the makers are portraying it to be.
But is that the case? Agreed that Kangna shouldn't feel insecure – heck, you're the heroine, babe. Why worry about the stunning item girls? And even if she is upset, what's wrong with that? Isn't that an expected trend in the industry? Also, it provides a large dollop of publicity to the movie. Then why crib, dear Sanjay?
So we think there is some truth to the Kangy getting miffed story. What about you, readers?