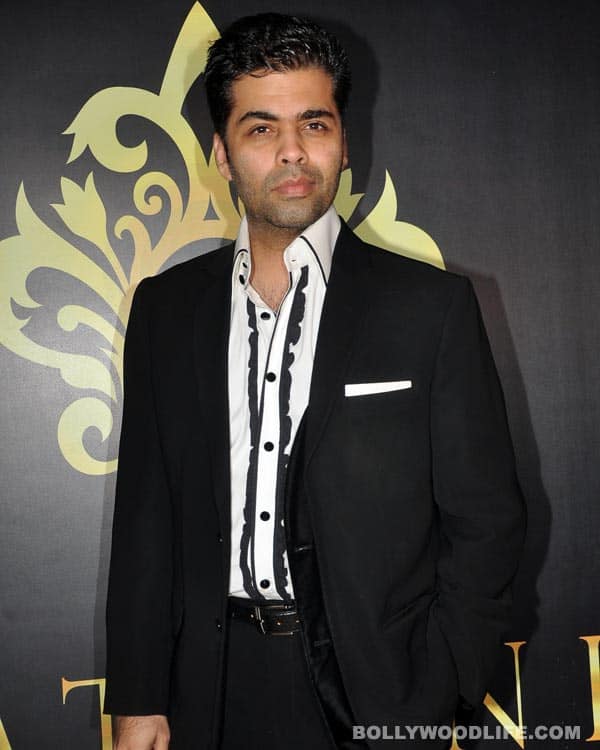 We think there's more than one reason why the filmmaker's 40th birthday soiree is a momentous affair
Everything from who's invited to the party to who's not called for the party, to who's wearing what at the party has been written and talked about galore, ever since Karan Johar announced a big bash for his 40th birthday. While most people lapped up every juicy detail related to the celebration, some turned up their noses and ignored it as just another party in B-town.
However, the filmmaker – who rules the filmi roost coz of his highly successful, sweet and sappy dramas – is extremely emotional about the big affair. In an interview birthday boy Karan revealed, "Everyone has that one party, where you get lots of pictures taken. I never had this opportunity, since there's been no wedding or baby in my life. I really wanted to celebrate my ride in the industry and 40 is just a round figure, so I said let's do it now". After reading this, don't you feel like going up to the 39-year-old writer-director-producer and giving him a big hug!
So why is the party a big deal in Bollywood? The rationale isn't as mushy as Karan's reason. Dharma Productions' top boss's birthday party is like Hollywood's Academy Awards – if you are seen there, you have made it to the bigger and more glamorous side of filmmaking. Didn't understand? Let's make it simple: being seen at the friendly filmmaker's party increases anyone and everyone's star status. At least that's what all B-towners like to believe. 'Coz KJo may smile and blow kisses to all and sundry, but he wines, dines and works only with Bollywood's crème de la crème. So it's an ego boost to be invited to his party.
And the reason wethinks the big bash is of great significance is that when so many hot-blooded, cool stars come together to shake booty on the same dance floor, tongues will wag. Our special interest comes from the fact that the event will generate enough gossip to make our nosey lives enriching for a while.
So now you know. Karan's bash is big for some right and some wrong reasons! Obviously – we love it for the wrong ones!