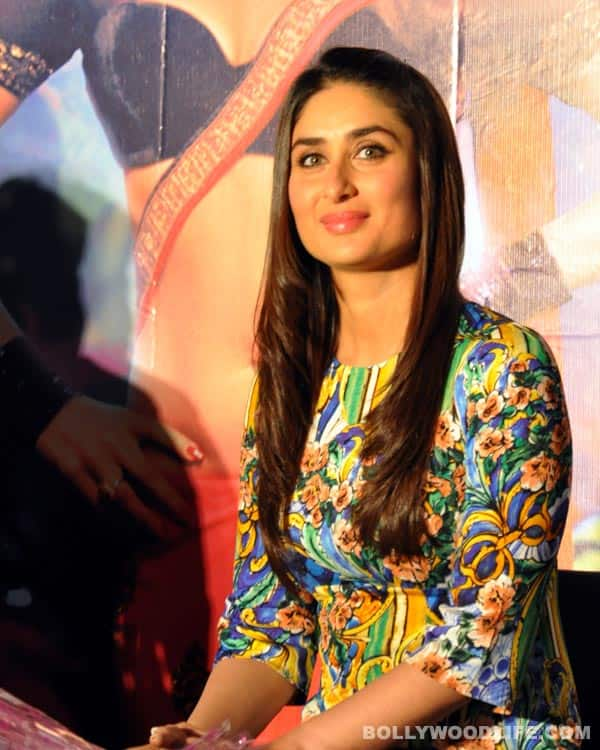 The Heroine actor said that Saif Ali Khan and Priyanka Chopra make a brilliant onscreen pair. We wonder why she made such a statement considering Saif and PC have never really acted together in a film
Looks like Kareena Kapoor is in a mood to attract some unnecessary attention. And we say that 'coz the babe recently said something which got us thinking if all is well in her head. She was asked about who she thinks looks best with her fiancé Saif Ali Khan on celluloid, to which the sexy Bebo responded by saying that Deepika Padukone and the Nawab literally sizzled together! And trust us, we couldn't agree more 'coz we have witnessed the couple's awesome chemistry in Love Aaj Kal and Cocktail.
But when Bebo said that Saifu also looks amazing with Priyanka Chopra, we went blank for a while and tried to recollect if Khan and Chopra have ever appeared in a film together. After getting down to some rigorous research, we found that Pee Cee and Saifu had done a series of cosmetic brand ads way back in 2008.
We wonder if Bebo is harbouring a secret desire to see her to-be-husband and PC share screen space together since then. Or is she trying to mend fences with Priyanka, considering the two girls haven't been on good terms for a long time now? We guess it's tough to figure the kind of stuff that goes on in the minds of celebs. We'd rather chill than try to step in to the shoes of a shrink for now, phew!