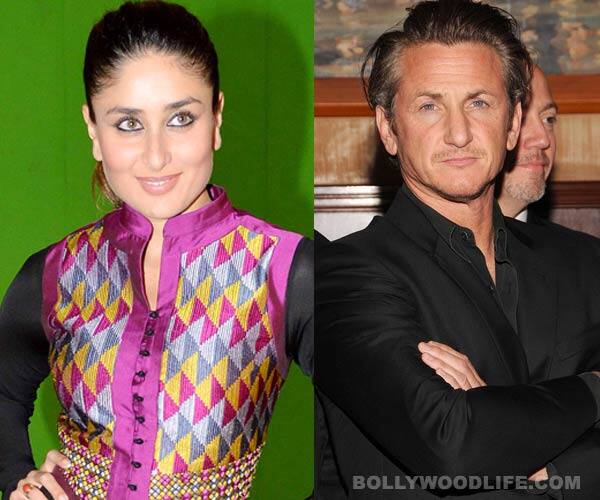 The actor who was in London recently had more than one reason to be on cloud nine as she bumped into Sean Penn
Kareena Kapoor Khan and Saif Ali Khan tied the knot on October 16 last year. Apparently, this hottest couple in B-town celebrated their first anniversary in London, recently. We also hear that Bebo had to attend some charity event in London. Well, neither her first anniversary nor the charity event was the reason for Kareena's extreme happiness. But, the actor was over the moon because she bumped into Sean Penn!
Apparently, Kareena Kapoor is a huge fan of the Academy Award winning actor but when she came face to face with him, she felt very shy and awkward to pose with him and click a pic! Anyways, she's still very happy that she bumped into him…
Well, wethinks that Bebo was so composed despite bumping into an actor she admires 'coz she is a star herself. But, at least now, she can understand when her fans go crazy on bumping into her the next time!