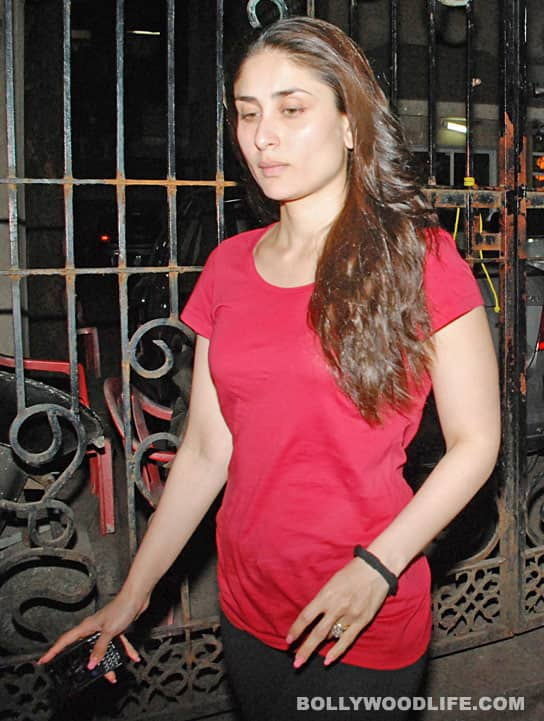 Since Tuesday night everyone's been talking about Saif Ali Khan's brawl. But amidst all this, we wonder what's Kareena Kapoor's take on this…
Saif Ali Khan claims that Indian origin businessman Iqbal Sharma (the one who survived the broken nose) abused his friends including girlfriend Kareena Kapoor, Amrita Arora and Malaika Arora Khan. While we are not taking sides on who is wrong and right, we were hoping Kareena would put some light on the issue considering it's her to-be who was arrested and accused.
The Agent Vinod actor gave his version in a press conference, but why has the doting girlfriend been all mum? Our over imaginative brain thinks maybe 'coz Bebo doesn't want to make it worse by meddling or could be that Saif ordered her to stay out of it. Nonetheless, our photographer caught Kareena brooding outside best friend Amrita's house. Our advice to Bebo, take a chill pill, after all Saif's been there done that several times over. So, there's really nothing to worry about, right? Or is there?