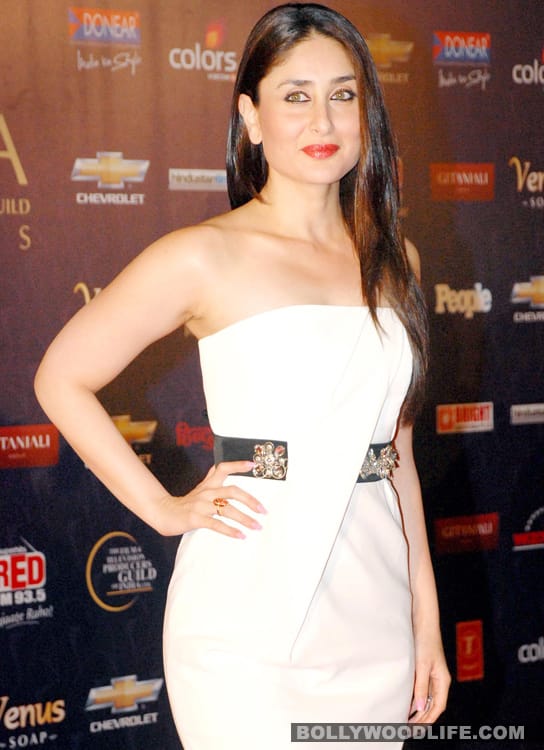 After slipping into a sexy two-piece in Tashan to show off her size zero figure five years ago, now the Agent Vinod actor feels that wearing a bikini is uncool. What could have possibly changed Bebo's take on the itsy-bitsy garment?
After watching Agent Vinod's first promo showcasing a flash of bikini-clad beauties, we thought that the film's leading lady Kareena Kapoor would be seen in a hot two-piece too. But much to our dismay, we heard that Kareena will not be wearing the sexy outfit as she thinks that wearing a bikini is not cool any more. "Every second girl today is wearing a bikini, so there is no need for my character Simran to wear one too," said Bebo in an interview with a daily. The bootylicious babe added that her character in Agent Vinod did not require much skin show either. "She is not your usual Bond girl. Sure, she's glamorous, but she looks hot and mysterious even when fully clothed in a pair of jeans and a shirt or a full-length gown."
The 31-year-old wore a tiny lime green bikini in 2008 for Tashan, which also featured her then-new real-life love Saif Ali Khan. Bebo is once again paired with Saif in Agent Vinod, but this time around there is no swimsuit scene for her. Five years ago she shed weight to achieve a size zero figure, but in her recent films Kareena is seen in a fuller and more voluptuous avatar. Also, recent pictures taken of her at Mumbai airport gave us a shock as Kareena was seen trying to hide her tummy and bulges. She needs to shed a few kilos and tone her body if she wants to slip into a scrap of swimwear, wethinks. And this could be one of the prime (read real) reasons why the word 'bikini' has suddenly become uncool for the sexy gal. What do you think?